Rebekah's Quilt by Sara Harris Genre: Historical Amish Romance
Who can Rebekah trust when the line between English and Amish becomes blurred? An Amish Settlement. An English stranger. The Blizzard of 1888. Rebekah's mother, Elnora Stoll, is the finest quilter in all of Gasthof Village but it seems Rebekah has inherited none of her skill. A sweet and gentle love blossoms between Rebekah Stoll and her childhood friend Joseph Graber, despite attempts by her saucy nemesis, Katie Knepp, to sway the young man's affections her way. When Joseph hints at the promise of forever, Rebekah is positive she should say yes to his proposal – until a mysterious English stranger shows up at her homestead and sets everything she thought she knew about her world on end. Goodreads * Amazon
Sara is a mother of four, animal lover and advocate, and conservationist. Little House on the Prairie, Dr. Quinn Medicine Woman, and Lonesome Dove are among her favorite shows/movies and books. Sara holds her B.A. in History and is the author of the historical romance series, An Everlasting Heart, from 5 Prince Publishing and recently debuted into the children's book realm with Chunky Sugars (5 Prince Kids), written for her own chunky baby. Website * Facebook * Twitter * Instagram * Bookbub * Amazon * Goodreads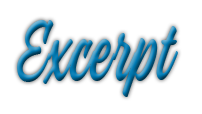 "Jeremiah! The barn's on fire!" she yelled to nowhere, taking the stairs two and three at a
time.
Her brother's footsteps fell in behind her. "Let's go!"
The pair hit the door at the same time, flinging it wide open. It cracked against the strain
of its hinges. Not bothering to turn around and close it, they raced for the barn. Rebekah hadn't
grabbed a covering and her wet hair streamed out behind her like yellow ribbons from a
maypole. It slapped her in the face when the wind whipped from a different direction.
Grinding to a halt at the water pump, Rebekah grabbed Jeremiah by his shoulders.
"You help Pa! I'm going in for the animals!"
Jeremiah ferociously began pumping for Samuel who, before that moment hadn't even
noticed that his two eldest children had joined him.
"Blitzschlag!" Samuel yelled in German. "Lightning struck the barn!"
The inside of their cozy barn was ablaze. Piles of the sweet-smelling hay, where
Rebekah had hidden from her brothers on lazy fall afternoons, were engulfed by the roaring,
ravenous flames. The yoke her father had hewn by hand as a boy was charred, hanging on a
blackened beam. A rafter collapsed, shocking her back to her senses.
Cream and Butter were tied up in their stalls, pulling and rearing at the ropes that had
become their enemy. Tiny Buttermilk bleated and mooed helplessly from behind her mother.
Rebekah yanked free the knots that held Cream and Butter at bay. The eyes of her
normally-docile cows were wild and terrifying, but Rebekah grasped the lead ropes in her hands
anyway and turned to lead them out.
She looked back at the tiny calf, frozen in fear. Their eyes met. "I'll be back for you,"
Rebekah swore.
Turning, she sang the flapjack ingredients song loudly, so as to be heard over the roaring
flame, in a futile attempt to keep both her and the frightened cattle calm.
Another flaming beam snapped and fell behind them, spooking Butter. The milk cow
bellowed and reared, dancing on her hind legs before jerking free from Rebekah and tearing off
into the heart of the storm.
Rebekah stumbled and fell with the force of Butter's yank, sending her sprawling in the
mud. Pushing herself up, she managed to miss being trampled by Cream's frightened hooves
that stomped around her.
"Cream!" she yelled, her voice deep and foreign in her own ears, "Come on!" Ever
obedient, Cream, though skittish, walked on to the house with Rebekah.
Tying the nervous cow to the front door, a strong pair of hands fell upon Rebekah's
shoulders, turning her around.
"It's over," her Pa yelled, pulling her to his chest in a tight hug. "It's over, girl. It's over." It
sounded as though he were trying to convince himself of that fact more than convince her. Over
his shoulder, she saw that the fierce fire had overtaken the barn. Angry flames licked skyward
from the loft.
Stiffening, a scream tore from her lips. "Buttermilk!"
"The baby's gone," her father yelled.
"No!" Struggling against his iron grasp was futile, but after a moment she managed to
wean her way from under his elbow.
"Rebekah, stop!" Samuel bellowed. "Stillgestanden!"
Ignoring him, Rebekah dodged Jeremiah's clutches easily, her eyes and heart already
set on the glowing barn.
"Buttermilk, I'm coming," she screamed again. Her father rasped behind her. Thankfully,
he was all tired out from fighting the fire. She sped ahead, leaving him wheezing in the mud
outside the barn.
"Rebekah, don't baby, please." His weak words sounded as far away as Germany as she
raced into the barn.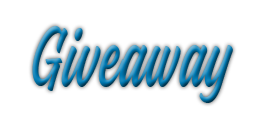 Follow the tour HERE for exclusive content and a giveaway! a Rafflecopter giveaway