Redeemed The Matawapit Family Series Book 2 by Maggie Blackbird Genre: Contemporary Inspirational Romance
A single woman battles to keep her foster child from his newly-paroled father—a dangerous man she used to love. Bridget Matawapit is an Indigenous activist, daughter of a Catholic deacon, and foster mother to Kyle, the son of an Ojibway father—the ex-fiancé she kicked to the curb after he chose alcohol over her love. With Adam out on parole and back in Thunder Bay, she is determined to stop him from obtaining custody of Kyle. Adam Guimond is a recovering alcoholic and ex-gangbanger newly- paroled. Through counselling, reconnecting with his Ojibway culture and twelve-step meetings while in prison, Adam now understands he's worthy of the love that frightened him enough to pick up the bottle he'd previously corked. He can't escape the damage he caused so many others, but he longs to rise like a true warrior in the pursuit of forgiveness and a second chance. There's nothing he isn't willing to do to win back his son–and Bridget. When an old cell mate's daughter dies under mysterious circumstances in foster care, Adam begs Bridget to help him uncover the truth. Bound to the plight of the Indigenous children in care, Bridget agrees. But putting herself in contact with Adam threatens to resurrect her long-buried feelings for him, and even worse, she risks losing care of Kyle, by falling for a man who might destroy her faith in love completely this time. Add to Goodreads Amazon * Kobo * Bookstrand * eXstasy Books
Blessed The Matawapit Family Series Book 1 Genre: Contemporary M/M Inspirational Romance
It's been ten years since Emery Matawapit sinned, having succumbed to temptation for the one thing in his life that felt right, another man. In six months he'll make a life-changing decision that will bar him from sexual relationships for the rest of his life. Darryl Keejik has a decade-long chip on his shoulder, and he holds Emery's father, the church deacon, responsible for what he's suffered: the loss of his family and a chance at true love with Emery. No longer a powerless kid, Darryl has influence within the community—maybe more than the deacon. Darryl intends on using his power to destroy Deacon Matawapit and his church. Hoping to save the church, Emery races home. But stopping Darryl is harder than expected when their sizzling chemistry threatens to consume Emery. Now he is faced with the toughest decision of his life: please his devout parents and fulfill his call to the priesthood, or remain true to his heart and marry the man created for him. This is very erotic book about a spiritual journey. Add to Goodreads Amazon * Apple * B&N * Google * Kobo * Bookstrand * eXtasy Books
An Ojibway from Northwestern Ontario, Maggie resides in the country with her husband and their fur babies, two beautiful Alaskan Malamutes. When she's not writing, she can be found pulling weeds in the flower beds, mowing the huge lawn, walking the Mals deep in the bush, teeing up a ball at the golf course, fishing in the boat for walleye, or sitting on the deck at her sister's house, making more wonderful memories with the people she loves most. Website * Facebook * Twitter * Bookbub * Amazon * Goodreads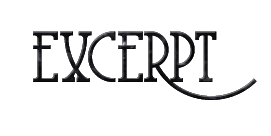 "They won't miss us." Dad stuffed his hands into his pants pockets. "We need a moment
alone."
Emery had four suitcases to unpack, his plane having landed fifteen minutes ago. If he
didn't obey, he'd get a lecture or a million questions from Dad.
The breeze from the bay ruffled Emery's hair. A seagull fluttered high above and
perched on top of the steel cross housed on the church's steeple. The magnificent view
of the sun sparkling on the water and numerous trees peppering the shoreline was the
best place to have a parish and rectory.
"You tired?" Dad stopped in front of the walking path.
"No. I'd really like to get settled."
Dad frowned. "Is something wrong? You seemed a little preoccupied during the drive."
How could Emery voice his concerns? His parents lived by smile, pray, minister, serve,
and positivity. They didn't want to see Emery, their sinful, fault-filled son full of
weakness. "I've never been here for two months. I'm figuring out how I'll pass the time."
"I've taken care of everything. There's the summer Bible camp I'm hosting—"
If Emery didn't speak up, there went his purpose for coming home. "While I'm staying at
the rectory, and even though I'm on holidays, I'm a seminarian, accountable to St.
Michael's Seminary and the bishop."
"What's that supposed to mean?" Dad's brows narrowed. "I accepted your decision to
stay at the rectory. You're discerning and belong among the presbyters, however, I'm
still your father. I have over thirty years of experience as a deacon. I've witnessed a lot
of priests come and go—"
Emery firmed his voice but kept his tone calm. "I think it's up to me to discern where the
Lord's calling me to help."
Dad raised his finger, something he'd annoyingly done over the years. "I've looked after
this church since you were eight. Many times we were without priests. Do you
remember? You were ten, and the bishop took six months to send Father Mercure. Who
conducted the funerals, the weddings, the communion services, the baptisms, and
anything else within my mandate? I think I have about as much knowledge and
experience as Father Bennie."
Dad and Darryl should sit in the same room and see who could out-bullhead the other.
"And your services are much appreciated by the parish and Christ. Still, only a priest
can recite Mass, give reconciliation, and anoint the sick…"
Dad's jaw slackened.
Although Emery's diplomatic approach had failed, he'd keep speaking. If he didn't stand
up to the most obstinate individual in the community, he'd never be able to lead a
parish. May God give me strength and wisdom.
"… which is why I'm discerning. I appreciate the sacrifice you made by choosing the
vocation of marriage. A son can't ask for more than what you've given me. God did call
me instead of you to seminary."
When Dad smiled, his big dark eyes crinkled. "Quite true. He asked me to raise you so
one day you'd follow His will by bringing the sacraments to our people. God decides our
roles well before the thought enters our minds. I'm glad you understand."
Thank goodness tactfully standing firm had worked. "Yes, I do. You raised me to discern
my future based on His will and the teachings of the Church, instead of my own selfish
ambitions."
But what had been wrong about a seventeen-year-old boy wanting a tiny bit of
something to call his own? No, Emery must put aside teenaged secular desires
because they were no more than youthful dreams.
"God called me to serve the underprivileged. I felt it here ever since I was a kid." Emery
tapped his chest. "I obtained my degree so I could help the aboriginal people living on
the streets, in difficult situations, or those in prison—"
"You'll do even better work as a priest." Dad patted Emery's shoulder. "You make me
proud. A Bachelor of Social Work and soon a Master of Divinity. I've raised children who
think of the needs of others instead of their own."
For once, couldn't Dad let Emery finish instead of putting words in his mouth? Each
night he thanked God for blessing him with a great family, but at times, like right now,
they squeezed the air from his lungs. The same went for Darryl. Emery wasn't a piece
of rope in a tug-o-war to be yanked by all three determined to have their way while
overlooking what he desired.
"You're quiet again. There's something you're not telling me." Dad frowned.
"There's a lot on my mind." Now wasn't the time to maintain a firm stance. The bones of
Emery's neck grated against one another. A trip to the church to visit Christ and reflect
was imperative. "Father Arnold and I are web conferencing next week. He's a big help
and always puts my doubts at ease."
"Take full advantage of his wisdom. Remember, Father Bennie and I are here for you,
too." The lines around Dad's eyes softened. "You're not doing this alone. Nobody does
it alone. It's why most of the faculty reside at seminary. It's also why seminarians stay at
the rectory during their internships. The secular world can manipulate a man by planting
seeds of doubt. The same goes for certain… people."
Dad folded his arms. "I won't ask why you and Darryl ended your friendship. I do think
your decision to cut ties was a smart move. You two come from different worlds and
have different beliefs."
His face reddened. "I tried speaking to Darryl this morning. He claimed to be busy. He's
not the boy you once knew. The Traditionalists Society has one goal—to reform the
reserve to its old ways."
"I'm aware of his position and mandate. It's not surprising he's serving on band council
and overseeing the self-governance project."
"He's influenced quite a few young people." Dad's square jaw tightened. "And turned
those kids against the Church. I had hoped to attend one of the men's sharing circles,
how-ever, I was informed I need to join the Society first, which I won't.
"Stay strong. When Roy spoke to Darryl, he wouldn't relent, even for you. When Roy
reminded Darryl of your past friendship, he brushed it off as nothing." Dad's voice was
the same serious tone he used when preaching.
Darryl's animosity was worse than what Emery had anticipated. Maybe he should
concentrate his efforts elsewhere. If he turned the other cheek, Darryl would give it a
good whack.
To steady his voice, Emery sucked in a breath. "I'm sorry he's upset. It's expected."
Dad grinned. "You make me proud. Come. Let's help your mother finish unpacking. An
iced tea sounds good."
Emery trudged to the rectory. He set his hand against his chest.
Darryl won't give me a chance, Lord. He… hates me. I'll do as You ask, though,
because You're my Savior. I won't lose faith where You are leading me.
He wouldn't lose faith. He couldn't lose faith. The church and laity were depending on
him to stand strong against the Traditionalists Society.
Follow the tour HERE for exclusive excerpts, guest posts and a giveaway! a Rafflecopter giveaway