A Naughty Jolly Christmas The Holiday Chronicles Book 1 by Denise M. Wheatley Genre: Contemporary Romance
Sasha Williams is an African-American public relations powerhouse who's come a long way from the tough streets of Chicago to glamorous Los Angeles. While she loves her LA life, she hasn't forgotten her roots and always goes back home to celebrate Christmas with her tight-knit family. This year, however, Sasha's holiday plans are nixed when she's forced to accompany her sexy, notoriously naughty new client, Drake Lancaster, on the press tour for his upcoming Christmas movie. Sasha's furious, yet finds herself overcome with lust when Drake strolls into her office. She's surprised, considering she's never dated a white man. Drake's attraction toward her is just as intense, and the pair partake in a hot, steamy sex session right there in her office. Despite Sasha's promise to keep things all business during the press tour, their sensual trysts heat up even further while out on the road. In the end, Sasha must decide whether their cultural differences, along with her secret painful past and Drake's playboy reputation, are worth her risking her heart and career—especially without knowing whether this is the real thing or a racy fling. Add to GoodreadsAmazon * B&N * eXtasy Books
My Unconditional Valentine The Holiday Chronicles Book 2
Interracial entertainment industry it couple Sasha Williams and Drake Lancaster are still going strong. Her impeccable publicist skills have kept him on the A-list, helping Drake land the lead role in a major Valentine's Day movie. When filming wraps, the couple plan on heading to Cabo San Lucas, inviting both their families along to meet for the first time. But plans go astray when Drake reverts back to his bad boy ways during filming and gets into a huge altercation with the director. He's booted from the movie and replaced by Mitch Morrison, a hot young African-American actor who's recently taken Hollywood by storm. While Drake struggles to repair his image, Mitch hires Sasha to help manage his burgeoning career. The move infuriates Drake, but Sasha insists it's a great business opportunity. She doesn't realize Drake's threatened by Mitch's good looks and charismatic personality and is worried the pair will bond over their African-American heritage. The stress of it all puts a strain on the couple's relationship, especially when Mitch admits to Sasha that he's developed feelings for her and she realizes the sentiments may be mutual. With the pressures of Sasha and Drake's rocky union continuing to mount, the anticipation of their families meeting, and Sasha's elusive affections towards Mitch, the couple can't help but wonder whether their once booming relationship is about to crash. In the end, they must figure out whether their love is strong enough to withstand these challenges and carry them through this Valentine's Day. Add to GoodreadsAmazon * B&N * eXtasy Books
Denise N. Wheatley is a lover of romance, happy endings and the art of storytelling. She used to cry as a three-year old child when her mother read to her because she so badly wanted to read the books herself! Once she learned, Denise constantly had her nose in a novel (especially the ones she'd sneak from her mom's bookshelf). She's been writing for as long as she can remember and draws inspiration from Chicago, the city where she was born and raised, as well as Los Angeles, which is one of her favorite places in the world. Denise has published several books and novellas with Simon & Schuster, Red Sage Publishing, eXtasy Books and independently, has written screenplays and teleplays, and has ghostwritten for some of your faves. When she isn't sitting behind her computer, you can find Denise in a movie theater, on a tennis court, watching true crime television or chatting on social media. Website * Facebook * Twitter * Instagram * Bookbub * Amazon * Goodreads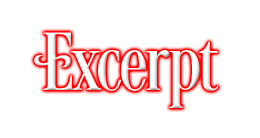 Drake appeared in Sasha's office doorway, up close and personal, in all his sexy glory. He
slowly eyed her from head to toe. Judging by the look of admiration in his penetrating gaze, he
liked what he saw.
"So," Drake began, his titillating tone filled with flirtation, "you're the notorious Sasha Williams
who's been hired to clean up my image and take me to the next level…"
Drake's smooth, deep voice sent shivers through her eardrums straight down to her panties.
And just like that, her self-control slipped away.
Sasha struggled to compose herself. She managed to force a smile and extend her trembling
hand. "Hello, Drake. It's a pleasure to meet you."
He gently took her hand in his and bowed slightly, kissing it softly. "The pleasure is all mine."
Drake straightened up but didn't let go of her hand. His firm grip and rugged skin sent delicate
tremors straight up her arm. He slowly studied her face. Then he shamelessly became
transfixed on her breasts, licking his lips hungrily.
Sasha froze. She felt lost underneath the spell of his intoxicating stare and stimulating touch.
Drake sauntered over to the door and locked it.
Sasha swallowed hard. "Can I, uh, can I get you something to drink?"
"Nope. I'm good. I've got everything I need right in front of me."
Sasha's heart thumped erratically. She watched Drake head over to the other side of her office.
"Should we take a seat on the couch so you can tell me everything you're going to do for me
now that I'm officially your client?"
Drake didn't wait for her to respond. He wrapped his arm around her waist and led her over to
the couch. When she bent forward to sit down, his hand slid past her hip and cupped her ass.
Sasha gasped as Drake sat dangerously close to her. She moved over a few inches to put
some space in between them, but he promptly moved in even closer.
"You've got such a beautiful complexion, Sasha. And I love your hair," he murmured, lightly
running his finger over her cheek.
She leaned back and eyed Drake suspiciously. "Do I really? Wait, let me guess what's coming
next. You're going to tell me how exotic I look, then ask if you can touch my hair, right?"
"Actually no, I was—"
"Because, newsflash," Sasha interrupted, now in full rant mode, "I'm just your typical, standard-
looking African-American woman. My complexion, my hair…my entire look is the norm where
I'm from."
Sasha was so worked up she was beginning to perspire. She hadn't meant to go off the deep
end, but she was tired of that same old narrative of being viewed as some sort of foreign object
—as if her form of beauty was somehow atypical. But Drake actually appeared somewhat
amused.
"You made mention of where you're from," he said. "Where's that?"
"Chicago. South side."
"Ahh. Chi-town."
"Please don't call it that." Sasha giggled. "It sounds so basic."
"All right then, the Windy City. Great town. I shot a movie there last year. Fantastic food and
even better people. Oh, and I hate to break this to you, Sasha Williams, but here's my
newsflash. There's nothing typical about you, and you don't resemble any other woman, period.
You're absolutely stunning."
The compliment flipped Sasha's feelings from offended to flattered within seconds. She looked
into Drake's eyes and saw nothing but sincerity, then felt herself falling under his spell once
again. "Thank you," she replied quietly.
"And no, I'm not going to ask to touch your beautiful hair, unless you want me to, of course. But
your hair is not some sort of peculiar phenomenon to me. You're not the first woman of color
I've encountered. My guess is that you've never been with a white guy, though, have you?"
Sasha shifted in her seat. She wasn't comfortable having such a personal, race-related
conversation with this man she'd just met. "I'm sorry, Drake. But we've really gotten off track
here. Why don't we get back to business?"
"Sure. Whatever you want…"
Drake's jeans rubbed against Sasha's bare leg. He placed his arm behind her along the back of
the couch, then let it slip forward over her shoulder, his fingertips practically brushing across her
hardened nipples. If she moved an inch, her breast would fall right into his hand. Her entire body
stiffened up.
"I'm sure you already heard about the altercation I had at the Hollywood Hills Resort last
weekend. Do you think you could spin the story to somehow make me look like the victim?
Because I've been slaughtered in the press, and when we go out on this press tour for Deck the
Halls with Love, I need to have the fans' sympathy and support."
Sasha cleared her throat and allowed herself to slowly exhale, somehow managing to avoid
having her hardened nipple graze Drake's lingering fingertips.
"Well…" she began, struggling to steady her trembling voice. "The so-called fans who mobbed
you at the resort were obviously trying to pick a fight. Their goal was to record the incident and
upload it onto social media for likes and followers. I'll counter the negative press by saying your
actions were simply a matter of self-preservation. You were being attacked and had no security
with you, so you had no choice but to protect yourself."
Sasha was pleased with her impromptu response. And apparently Drake was, too, because she
glanced down at his crotch and noticed he was fully erect.
"Wow, Ms. Williams. That was a very impressive answer."
Sasha gazed into his eyes and saw a glimmer of insatiability. She became so memorized that
when he slid his hand onto her thigh and gripped it firmly, she didn't stop him. He boldly took her
chin in his hand, pressed his soft, moist lips against hers, and slipped his tongue inside her
mouth.
Her rigid body slowly relaxed. She couldn't believe this was happening and was even more
shocked by the fact that she was actually kissing Drake back.
When his hand glided up her leg, underneath her dress, and he slid her panties to the side,
Sasha's first instinct was to close her legs and deny him. But desire overtook her, and she
instead opened her legs wider to give him easier access…
Follow the tour HERE for exclusive excerpts, guest posts and a giveaway! a Rafflecopter giveaway