If the man you're buying for for Father's Day is following a keto diet, things like fruit baskets, regular chocolates, cakes, and ice creams are out of the question in regard to treats. Unless of course you make a keto friendly version or happen to find a keto version off the shelf. One thing that is a safe bet is cheese. And these gift sets are sure to satisfy some keto snack attacks.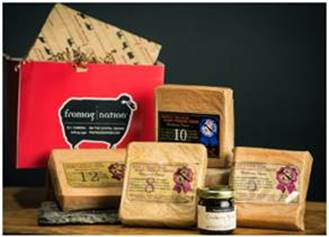 | | | |
| --- | --- | --- |
| | | Wisconsin's Fromagination's The Cheesemonger's Gift Set$60-140, Fromagination.com For the dad with a strong personality who won't be satisfied with a basic tie or coffee mug, nothing beats giving the gift of un-brie-lievably delicious cheese. Surprise your dad this Father's Day with the Cheesemonger's Gift Set, the perfect variety of award-winning Wisconsin cheeses with even stronger personalities to match, for a one of a kind gift with a more personal twist. This box includes:· Bleu Mont Bandaged Cheddar· Red Rock – a Cheddar/Blue mix· Hook's Eight-Year Aged Cheddar· Potter's Wisconsin Rye Crackers· Fromagination's Signature Cranberry Relish |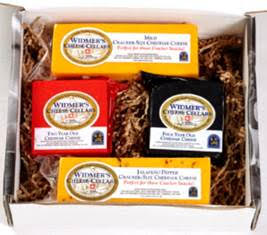 Widmer's Cheese Cellars Cheddar Gift Box
$30.70, WidmersCheese.com
Gift Dad what he REALLY wants this Father's Day with this incredible assortment that's every cheddar lover's dream.
Created by father-son duo, Joe Widmer Sr. and Joey Widmer, who work side by side making cheese at their family's original factory in Theresa, WI., this gift box will make a truly memorable and delicious Father's Day gift. You might even want to keep it for yourself!
This gift box includes:
· Mild Cheddar Cheese
· 2 Year Old Cheddar Cheese
· 4 Year Old Cheddar Cheese
·         Jalapeno Popper Cheddar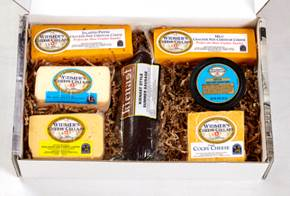 Widmer's Cheese Cellars Gift Box
$50.25, WidmersCheese.com
Your dad deserves an award for raising you – so why not gift him award-winning cheese, straight from Wisconsin, home of the world's best cheese!
Father and son 3rd & 4th generation cheesemakers, Joe Widmer Sr. and Joey Widmer have created authentic cheddars aged up to 12 years at their family business in Wisconsin. And, since Wisconsin is the only state that requires a license to make cheese, you know you are getting the best-of-the-best!
This gift box includes:
· Mild Brick Cheese
· Jalapeno Pepper Cheddar
· Colby Cheese
· Aged Brick Cheese
· Mild Cheddar
· Summer Sausage
· Widmers Aged Brick Spread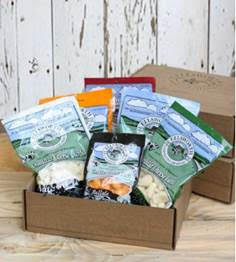 Wisconsin's Ellsworth Cheese's The Whole Herd
$33.00, EllsworthCheese.com
Ever since you were little, your dad has been leading the whole family. To thank him, gift him with the whole herd of best-selling Ellsworth cheese curds. Your foodie dad is sure to appreciate the gouda thought you put into making sure he gets both what he wants and deserves!
This gift box includes:
· Natural Cheese Curds
· Garlic Cheese Curds
· Taco Cheese Curds
· Cajun Cheese Curds
· Ranch Cheese Curds
· Hot Buffalo Cheese Curds