Heart of a Hunter Hell On Heels Book 1 by Tamela Miles Genre: Urban Fantasy, Paranormal Romance
Life has never been kind to teen, Elle Connor. With a troubled home life, the gritty, violent streets of Los Angeles have become her home. She never questions her superhuman abilities until she encounters, in a fight or die situation, a guardian angel Tagas, who reveals her holy origins as one in a long history of demon hunters. She also has her eye on her attractive classmate, Brandon. Problems arise when Elle finally realizes that life as a hunter is fraught with tragedies and is deeply lonely. Elle is presented with a choice – follow her calling from God as a hunter or live a "normal" life with love. Can Elle tip the scales in favor of what's good or will she become just another casualty in the eternal war between good and evil? Goodreads * Amazon
Dark Deliverance Hell On Heels Book 2
Elle Connor's life is as grim as she had always feared. Years of demon slaying have left her with nothing to show for her trouble. She's convinced a "normal" life was never meant for her. Patrick Holt wants nothing more than to be away from the holy wars and has lived quietly for years as an average human. The trouble is that he's anything but average–he's a fallen hybrid angel. When Tagas the guardian angel pairs them up to investigate the brutal slayings of young women in Los Angeles, Elle wants nothing to do with Patrick. As Elle and Patrick begin to understand each other, irritation is forgotten and fiery passion ignites between them. "No ties" is how they both live, but Elle soon begins to long for much more. As they become sucked deeper into the mysterious killings, Elle fears that, in this battle, Hell will win. Goodreads * Amazon
Hell Hath No Fury Hell On Heels Book 3
Elle and Patrick have settled into a life of peaceful domesticity with their infant daughter after years of battling in the holy wars. However, Hell's agents haven't forgotten about them. When Pyro unleashes his torment in the worst way, Elle and Patrick must find a way to save their child and hold onto each other in the face of incredible evil. Will Hell have the last word in a battle that forces Elle to return to the darkness inside herself? Goodreads * Amazon
Tamela Miles is a California State University San Bernardino graduate student with a Bachelor of Science degree in Child Development and a former flight attendant. She grew up in Altadena, California in that tumultuous time known as the 1980s. She now resides with her family in the Inland Empire, CA. She's a horror/paranormal romance writer mainly because it feels so good having her characters do bad things and, later, pondering what makes them so bad and why they can never seem to change their wicked ways. She enjoys emails from people who like her work. In fact, she loves emails. She can be contacted at tamelamiles@yahoo.com or her Facebook page, Tamela Miles Books. She also welcomes reader reviews and enjoys the feedback from people who love to read as much as she does. Facebook * Twitter * Instagram * Bookbub * Amazon * Goodreads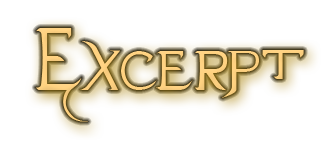 Elle's eyes teared up again, hitching little sobs coming from her throat. Tagas suddenly pulled
her into a fierce embrace. "I…don't know what's happening here, and I'm scared." She let him
hold her tightly as she cried, taking comfort. "What mistake could I have made for Hell to come
after me?"
Tagas stepped back, giving her a serious look. "You took your first breath. From the moment
you were born, angels like me have been fighting agents of Hell to keep you alive. You're here
to serve an important purpose for Heaven. I'm here to ensure that you become exactly what you
were made to be."
Elle took a deep breath as she stood on unsteady feet for a moment, taking in all that he said.
"You're…an angel, Tagas? I believe good people go to Heaven when they die and angels help
them. I believe in guardian angels, but I never thought I would see one. Not only am I seeing
you, but you saved my life. Um, thanks for looking out for me."
Tagas nodded. "I would be a lousy guardian angel if I didn't. Come on—we have much to
discuss, and the park isn't far from here. We'll talk there." Tagas led the way, and Elle
wordlessly followed, her mind still spinning with a thousand questions and a lot of wonder.
Follow the tour HERE for exclusive content and a giveaway! a Rafflecopter giveaway