No Angels for Christmas The Mystery Angel Romance Series Book 2 by Petie McCarty Genre: Cozy Mystery, Romantic Suspense
No Angels for Christmas. . . a cozy romantic mystery with suspense from The Mystery Angel Romances series. An angel hidden in every book waiting for you to figure out the angel's identity . . . Child psychologist Rachel Kelly isn't quite sure how to handle the situation with her newest client—a six-year-old boy who says he can talk to angels and one is coming to help Rachel. She already has her hands full of trouble this Christmas season, and things quickly take a turn for the worse when a stalker crashes Rachel's Christmas party and takes her young clients hostage. Police negotiator, Lt. Jake Dillon, walked away from his fiancée Rachel when she suddenly balked at having kids. His kids. Yet when the hostage crisis erupts, Rachel calls Jake first. Now he has a choice to make—stand back and wait for the cavalry to save Rachel or step in and try to save her himself. Time is running out, and Jake may be their only chance for rescue. Unless Rachel's little angel-spying client is telling the truth… Goodreads * Amazon
No Cowboys No Angels The Mystery Angel Romances Book 1
Kellen Brand's inheritance turns out to be a whopper—one dilapidated farm in West Virginia and one guardian angel! Since Kellen is convinced no sane woman would choose to live in Riverside, she vows to sell her farm and quick. Her handsome neighbor Luke Kenyon must block the farm sale or risk exposure of his family's secrets. While Kellen has located one potential buyer, she faces a town full of objectors. Someone is trying to frighten her off, and Luke is forced to step in and rescue her more than once. Unfortunately, Kellen can't seem to stay out of trouble. She stumbles onto a clandestine hazardous-waste-dumping operation next to her farm, and she prays Luke has one more rescue up his sleeve. It's her only hope of staying alive. Unless her mother really did leave her a guardian angel . . Goodreads * Amazon
Petie spent a large part of her career working at Walt Disney World — "The Most Magical Place on Earth" — where she enjoyed working in the land of fairy tales by day and creating her own romantic fairy tales by night, including her new series, The Cinderella Romances. She eventually said good-bye to her "day" job to write her stories full-time. These days Petie spends her time writing sequels to her regency time travel series, Lords in Time, and her cozy-mystery-with-a-dash-of-romantic-suspense series, the Mystery Angel Romances. Petie shares her home on the Cumberland Plateau in Tennessee with her horticulturist husband, a spoiled-rotten English Springer spaniel addicted to pimento-stuffed green olives, and a noisy Nanday conure named Sassy who made a cameo appearance in Angel to the Rescue. Website * Facebook * Twitter * Pinterest * Amazon * Goodreads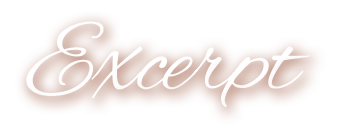 "Jake, I came by to see you because of the Buckhead crisis."
"I figured as much."
Rachel could've sworn he looked disappointed for a fleeting moment. That gave her the
courage to go on. "To offer my shoulder—"
"To cry on?" he sneered.
"No! To lean on. Please don't be ugly."
"I can't help it. You broke us up."
Incredulous, she gaped at him. "Me! Must I keep reminding you? You left me."
He closed the distance between them, so close she could feel his body heat.
"You let me leave," he said gruffly.
"I didn't—"
"You let me leave," he repeated, his face but inches away.
His unique Jake scent wafted over her. She wanted to smother in it. She wanted . . .
"I didn't want you to go," she whispered.
He caught her to him in a fierce embrace. No gentle kiss this. It spoke of need and anger
and desperation. His. Hers. She didn't know for sure. Didn't care. She wanted to cry from the
relief of having his arms around her again.
She knuckled her fists into his warm tee shirt and tried to yank him closer, but the shirt
was old and stretched unmercifully. His lips smiled against hers as he grabbed a breath and then
kissed her again, his tongue sweeping in to tangle with hers.
She could die from his wonderful familiar taste. She savored, remembered, stored for
later. Giving up on the shirt, she wound her arms around his neck to tug him closer, to pull him
into her if she could.
Suddenly, his hands at her hips pressed her back, and she shamelessly hung on tighter. He
reached up and worked her hands free, then kissed each one.
His eyes had gone black. No doubt a reflection of hers.
"Like coming home, isn't it?" he rasped, his voice so hoarse it came out as a whisper.
Follow the tour HERE for exclusive content and a giveaway! a Rafflecopter giveaway