Any opinions expressed in this post are my own. Prize is sponsored by myself. This post does contain affiliate links. I will get a small commission from sales made through this post.
Welcome to the Lucky You Giveaway Hop on LuvSavingMoney.com. I'm so excited you're here. I recently got a new logo. What to you think?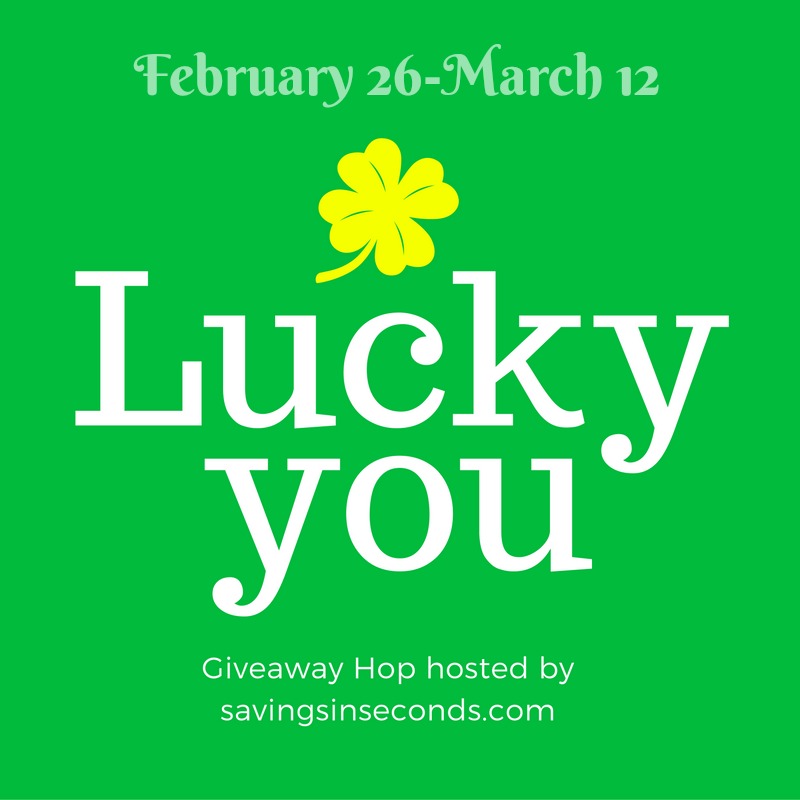 If you already follow my blog then you know I've been talking up Simply Earth essential oils and for good reason. Simply Earth is 100% pure therapeutic grade essential oil. It's a smaller essential oil company out of Wisconsin.
Why choose Simply Earth when there are other, bigger essential oil companies out there?
A lot of reasons.
100% pure and simple oils
Much more affordable than those bigger companies
NOT an MLM, which is one reason the cost can be less
13% of their profits go to charities that help victims of human trafficking
Customer support is awesome
I can tell you that I was part of an MLM essential oil company before this. I got a sampling of Simply Earth products about 2 years ago to review on my blog and realized the quality was on par and in some cases better than the MLM company I was working with that was charging a lot more money.
Understand I am not putting down those MLM companies. They really do have high quality oils. But when I can get the same quality oils for less, I'm all for it.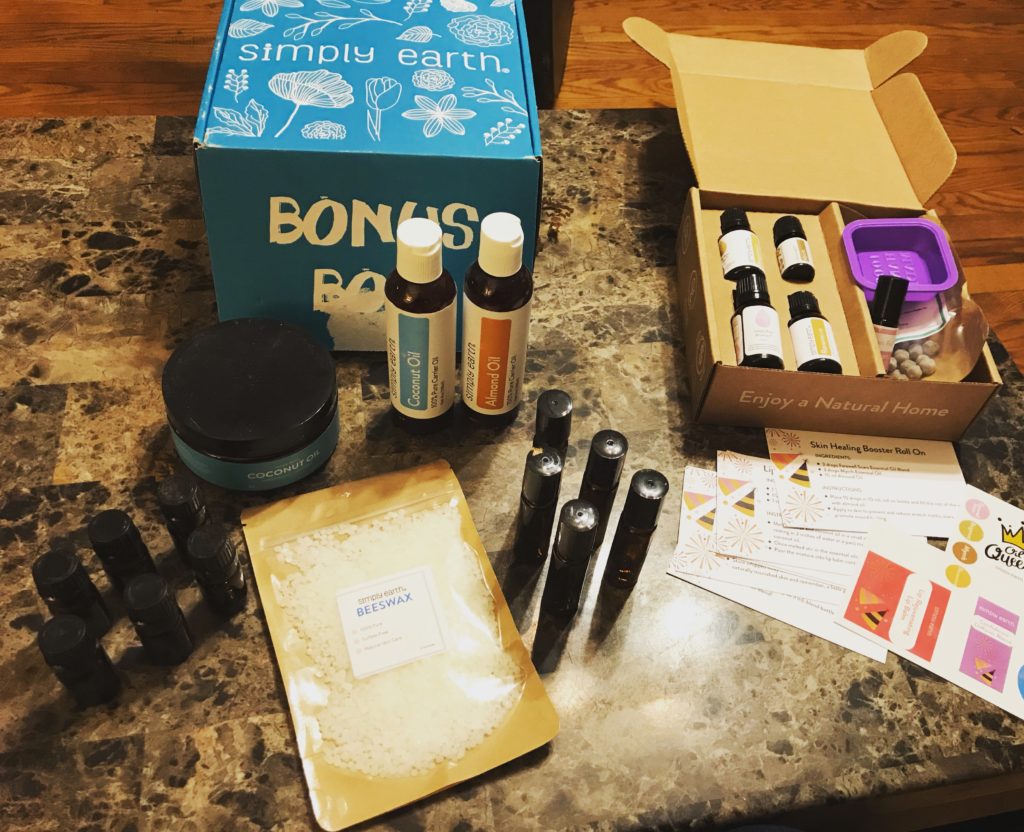 Simply Earth offers: single oils, blends, carrier oils, aromatherapy jewelry, diffusers, and more. Whether essential oils are already part of your daily life or you've been curious about essential oils but haven't quite tried it they have products for you.
One product that really stands out is their monthly essential oil subscription box. Each month you'll get 3-4 full size oils, recipes to use the oils you received, tools to help you create the recipes, and labels for you.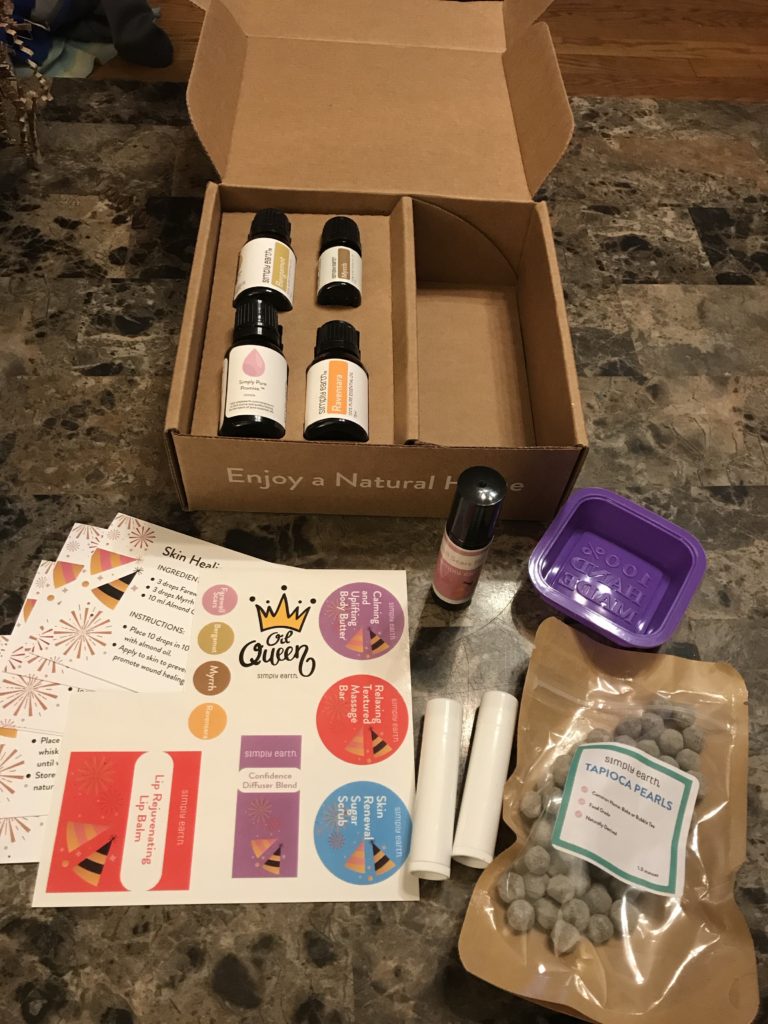 I have a few unboxing videos available on my youtube channel for Simply Earth Essential Oil recipe boxes too!
These boxes are a huge value for the money, they're a great way to learn how to use the essential oils, try new oils you may not have tried before, build your essential oil recipes collection, and build your essential oil collection in general.
Plus if you decide to subscribe, use code: ANGELABEECHANFREE to get a free $20 gift card to use on the site for anything you want. I used mine to get a wooden storage box.
If you're used to using the blends from other companies they have a nice comparison chart to show you which Simply Earth essential oils you can use instead. In fact, Simply Earth offers more blends than the other companies. Check out the Simply Earth comparison chart here.
Another helpful resource is the Essential Oils for Beginners book they offer. It's a great pocket book to see which oils are good for different things, what ages they are appropriate for, If they're safe to use during pregnancy and more. It even include several recipes and dilution rates. Best of all, the book is only $5!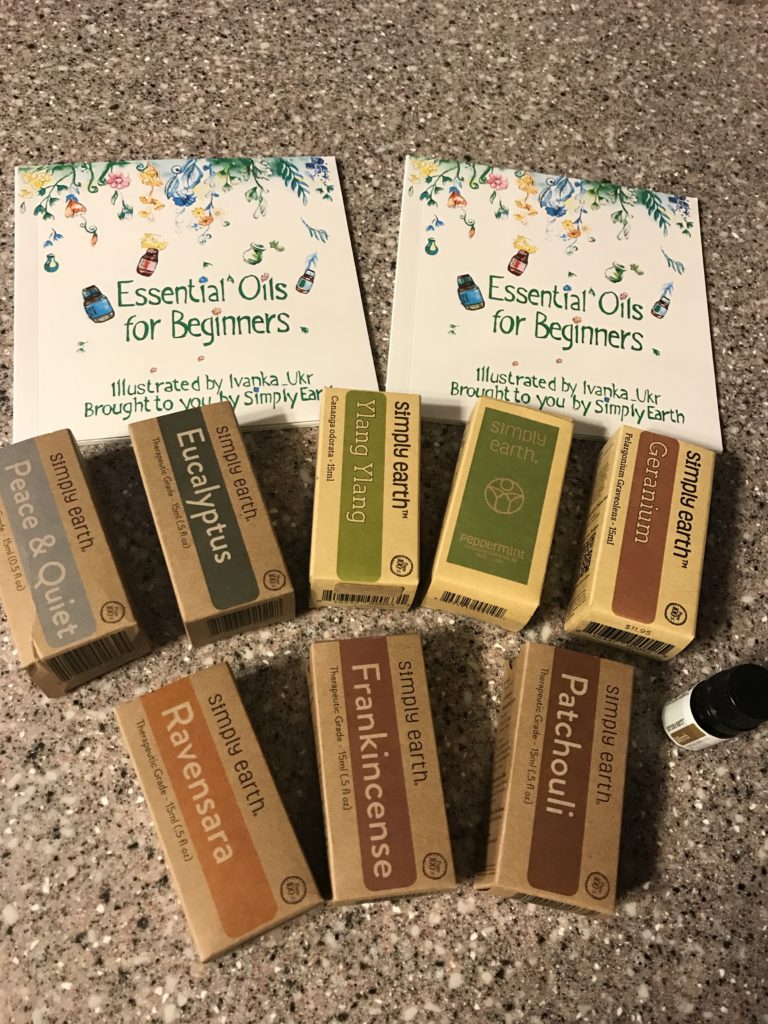 I keep seeing Simply Earth popping up more and more. I want to give you a chance to try it too.
Follow my Essential Oil facebook page for info on oils, sales, giveaways, and more: https://www.facebook.com/EssentialOilswithAngieB/
GIVEAWAY
1 US based Luv Saving Money reader will win an Essential Oil for Beginners book and a 2 sample sizes of essential oils .
Lucky You Hop: Simply Earth
Now check out these blogs for even more giveaways during the Lucky You Giveaway Hop