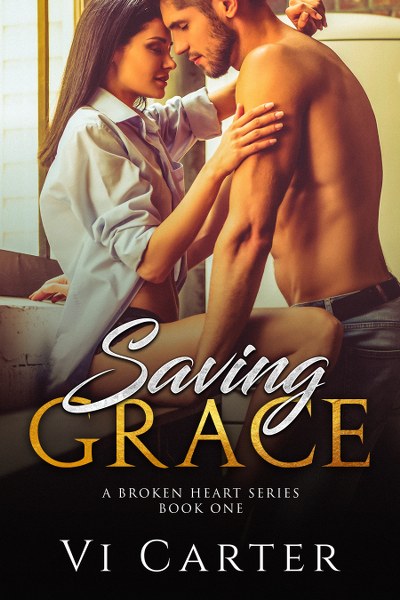 Saving Grace
by Vi
Carter
Genre: Contemporary Romance

I've tried so
hard to bury my past.
But nothing stays buried forever…
It's been two years since I lost so much. Two years since I started a new
life, in a new college, with a new group of friends. Two years, and
now my troubles are rushing back.
When Derek walked into my life, he made me feel things I'd hoped never
to feel again. The box I hid all my secrets in is opening, and I
don't think I am able to keep it shut this time.
My past is back to haunt me, but Derek is my distraction but I'm not
sure he's enough to keep the ghosts away. I'm not sure if I'll
walk away fully intact this time.
If you like "The Problem with Forever" by Jennifer L Armentrout or
"Hopeless" by Colleen Hoover, then Saving Grace will feed your
addiction for a romance with real-life struggles.
Buy Saving Grace for a heart-breaking Romance Read Today!
THIS BOOK CAN BE READ AS A
STANDALONE OR AS PART OF A SERIES.

When Vi
Carter isn't writing contemporary romance books, you can find her
reading her favorite authors, baking, taking photos or watching Netflix.
Married with one child, Vi divides her time between motherhood and all
the
other hats she wears as an Author.
Vi's main goal is to give readers the same emotional ride that she got
from reading Colleen Hoover and Jennifer L. Armentrout books.

I got dressed for work and then left my apartment. I passed my new neighbor halfway down the hall. My feet
halted while it took my brain a moment to catch up. "You," I said, out loud while turning around.
My guy had been opening his apartment door, he looked at me. "Are you following me?"
I laughed thinking he must be making a joke, but when he didn't smile, I got the message he wasn't joking.
"Following you? I live here," I said.
He looked at me, disbelieving. My face flamed. He thought I was some crazy stalker chick.
"Okay," he said and turned to leave. The 'Okay' sounded drenched in disbelief.
"Wait." I rummaged through my bag for my keys. I would prove I wasn't crazy. As I continued to rummage, he
cleared his throat.
God damn bag.
"Just wait," I growled as I emptied my bag on the floor.
"This isn't necessary." He sounded like he wanted to run. I cut him off when I found my keys. To drive my
point home, I waved them in the air, like the mad woman he was accusing me of being. I walked with my head held
high to my door, which was across from his. (Of course it was. This really couldn't go any other way.)
I put the key in and opened the door. "See, I live here." He still looked at me as if I was crazy. "Not following
you," I added as my cheeks flamed.
"Fine." He didn't smile, give me his name, nothing just the word fine. He closed his apartment door.
I blinked several times. What just happened? Did I step into an alternate universe where I was the
laughingstock? Was this like The Truman Show? Was everyone at home laughing at my downfall? As I stood there, I
realized I was going to be late for work. I gathered my bag and its belongings, along with my dignity, off the floor
and made my way to work.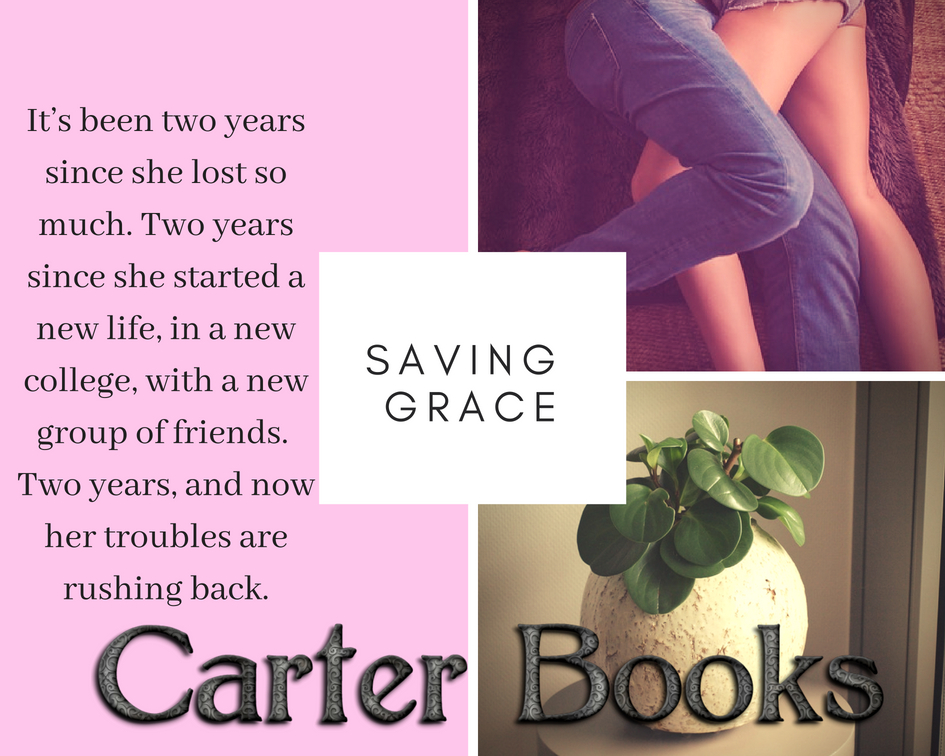 Follow the tour HERE
for exclusive excerpts, guest posts and a giveaway!