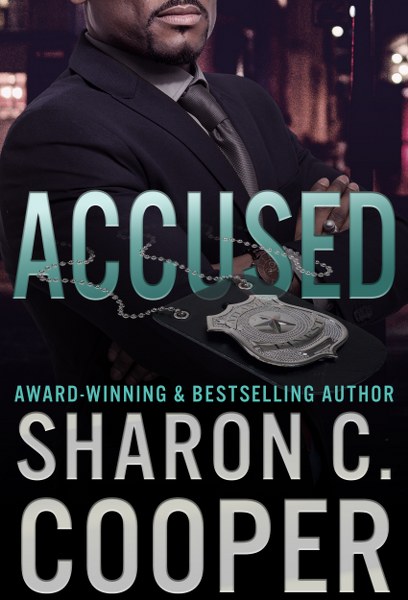 Accused
Atlanta's Finest Series Book 3

He wants
to forget his past… She's hiding from hers…
Former FBI agent Kenton Bailey traded in his badge when an assignment
went
horribly wrong. Now he provides personal security to high-end
clients. But falling for Egypt Durand, the Queen of Supreme Security,
wasn't part of the plan. She's smart, classy, and ignites a fire
in him that only she can extinguish. Except she retreats from his
advances…and she's shrouded in a veil of secrecy.
Egypt has never met a man as sexy as Kenton. Funny and smart, he's
hard
to resist. But her past leaves no room for a happily ever after.
Still, with him, she dreams of a future.
Finally, Egypt's startling truths are revealed, throwing Kenton off
balance
and forcing him to confront the past he left behind. And when threats
from a dangerous crime family send Egypt bolting, Kenton convinces
her to stay. Together they will fight to bring closure to their
pasts, but will they live long enough to explore the passion brewing
between them?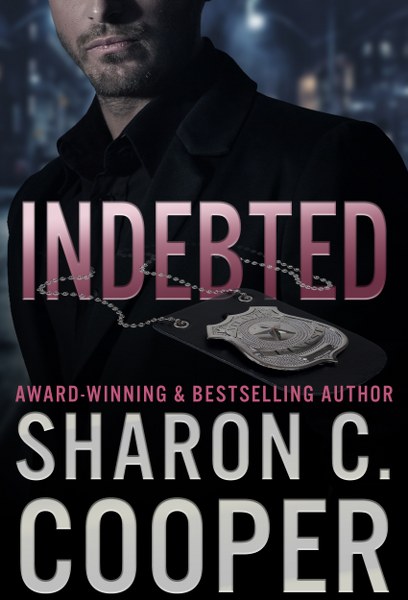 Indebted
Atlanta's Finest Series Book 2

Even when he does good, he's bad…
Detective Lazarus Dimas doesn't play by the rules. On the streets, he's a
force to be reckoned with, a dangerous man with a badge and a gun.
But he does have a soft spot — the sexy assistant district attorney
Journey Ramsey. There is something about the woman he can't shake.
She's irresistible and off limits. At least that's what he keeps
telling himself, but one kiss leads to others and well…so much for limits.
Journey plays by the rules, normally. But she can't deny the sexual
tension
that sparks whenever Laz is near, even when he puts her professional
integrity at risk. Laz is complex. The type of man fathers warn their
daughters about. Yet, there's a gentle, vulnerable side to him that
he lets no one see except her, and she can't resist him.
Can Laz prove he's the man for Journey before a reopened case exposes
his true colors? Or will the danger they face show that the love they
share knows no boundaries?
*Indebted is book 2 in the Atlanta's Finest Series, but can be read as a
standalone.
**Interracial romance (BWWM).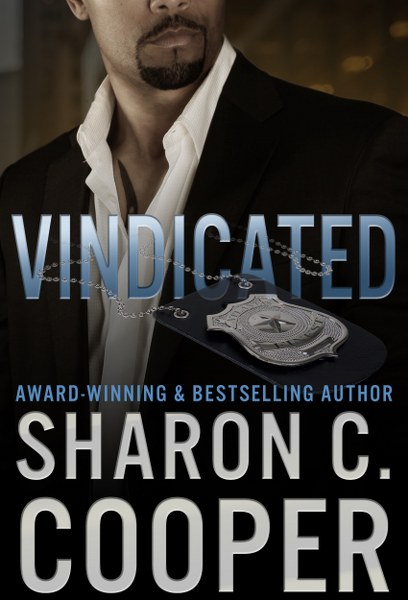 Vindicated
Atlanta's Finest Series Book 1

She's a
distraction he can't resist…
A spark ignites the moment security specialist, Hamilton Crosby, meets
stuntwoman, Dakota Sherrod. She's like no other woman he's ever
met. But Hamilton never ignores his gut, and his gut tells him to
stay clear of the enticing beauty.
Dakota is an adrenaline junkie. Leaping off buildings and running
through
fire is just another day at the job. Hence when she sets her sights
on Hamilton, she goes after him full-force. Their attraction is
fierce, but he thwarts her advances at every turn. He's the strong,
silent type who operates by a set of rules, but he'll soon realize
she rarely follows rules.
Falling for Dakota catches Hamilton off guard. So does the fact that she's
attached to part of his past. A past that indicted him with shame and
loss. But when Dakota becomes the target of an unknown enemy,
Hamilton stops at nothing to protect her. In turn, vindication is his
reward, except it comes with complications.

Award-winning and bestselling author, Sharon C. Cooper, is a romance-a-
holic –loving anything that involves romance with a happily-ever-after,
whether in books, movies, or real life. Sharon writes contemporary
romance, as well as romantic suspense and enjoys rainy days, carpet
picnics, and peanut butter and jelly sandwiches. She's been nominated
for numerous awards and is the recipient of an Emma Award for
Romantic Suspense of the Year 2015 (Truth or Consequences), Emma
Award – Interracial Romance of the Year 2015 (All You'll Ever Need),
and BRAB (book club) Award -Breakout Author of the Year 2014. When
Sharon is not writing or working, she's hanging out with her amazing
husband, doing volunteer work or reading a good book (a romance of course).

Vindicated Excerpt
Dakota snagged his attention when she revved the engine of a custom Ducati 1098S and took off down
the street before slowing and circling back. She looked like a total badass on the sleek black bike that was
accented in chrome with a matching helmet. The black leather jumpsuit she was wearing added to the
fierce look.
"Your woman has nerves of steel, man. I can't imagine doing half the stunts she's performed on this
project," Justin said, admiration ringing in his voice. "How much did she tell you about this stunt?"
The question immediately put Hamilton on edge. "Not much. She just said that she'd be riding a
motorcycle like one she wanted to purchase one day. I guess she's been planning to test drive one but
hadn't yet."
"With the way she's handling that machine, no one would ever know she hadn't ridden it before."
As the words left Justin's mouth, Dakota did a wheelie, riding a short distance with the front wheel of the
bike off the ground. Considering the act was illegal on city streets, he hoped it wasn't something she did
outside of being on a movie set.
Justin chuckled. "Now she's just showing off, probably for you."
Hamilton's pulse thumped loudly in his ear and his chest tightened as she popped another wheelie. When
the front tire hit the ground, she sped down the street at top speed, then slowed and turned around only to
do it again. This woman was going to be the death of him. He didn't want her showing off. He just
wanted her safe.
"This will be the last time I come and watch her do a stunt," he said to Justin. "My heart can't take this
shit."
Justin laughed and pounded him on the back, then gripped his shoulder. "Well, brace yourself, bro.
You're in for a treat."
Follow the tour HERE
for exclusive content and a giveaway!