We just returned from our most recent vacation from Topsail Island, NC.  This is one of our fave vacation spots for lots of reasons.  We did a lot of things on this trip that we couldn't fit into our schedule last trip.
Ecological Marine Adventures let's you connect with the marine life in a new way.  They offer everything from 1 hour ghost crap hunts to week long summer camps and homeschool opportunities.  They even do parties.
We went to Topsail May 21 – 28.  When we looked on the site we did not see any ghost crab hunts available to schedule. When I visited their facebook page they had an update about someone finding a ghost crab. I decided to message them to see if they have any ghost crab hunts available. I figured it couldn't hurt to ask?  They were so nice and accommodating.  They opened up a date for us.  I booked it for my family immediately.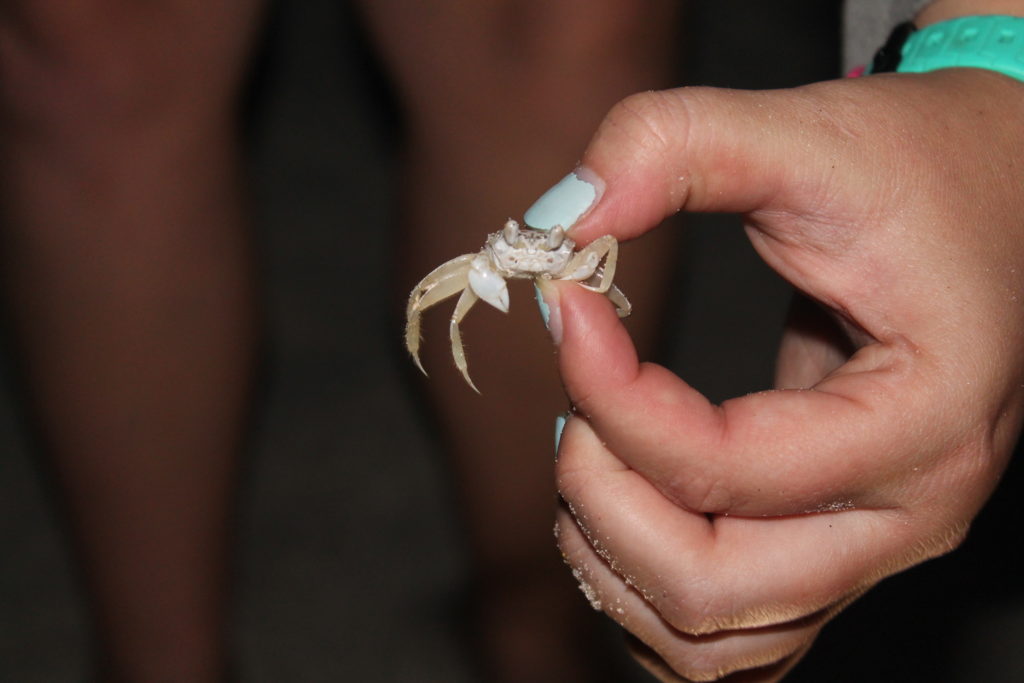 When the day came there ended up being two other families with us. The other families were so much fun and all the kids had a good time.  Our instructor educated us on ghost crabs, their evolution, and other interesting facts. They provide all the equipment you need for the ghost crab hunt.  All the kids had a chance to collect at least one crab but most caught multiple crabs.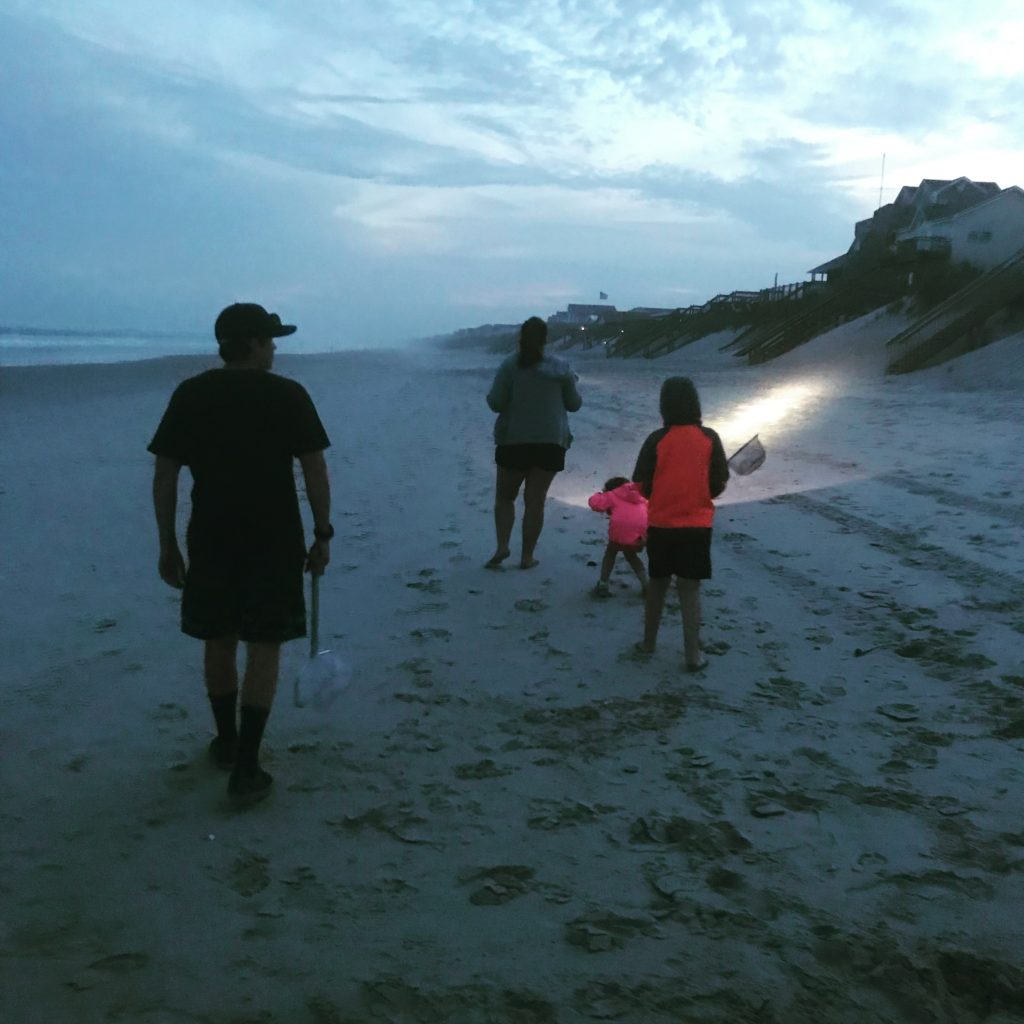 Everyone from my 5 yr old to my 14 year old son had a good time.  Our group caught 42 crabs. Our instructor told us that the record was 44 but we set the bar for this year.   When my daughter caught her first crab she was so excited she started running in place and clapping her hands.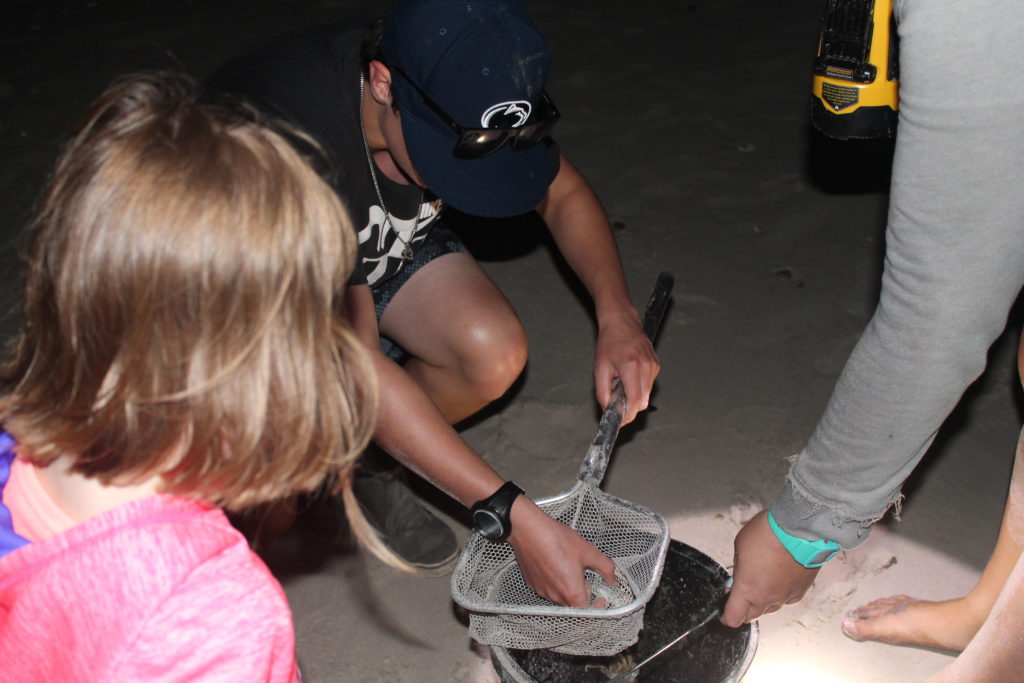 This activity is educational, it's an active activity, and it's fun for families.  If you're wonder yes it was catch and release.  They were collected in a bucket and counted then released at the end of the hunt.  They also have surf and stand up paddle board classes, half day camps, and whole day camps .  They even host free classes on Tuesdays.
Check out Ecological Marine Adventures facebook page for updates on free classes and to see pictures from their classes.