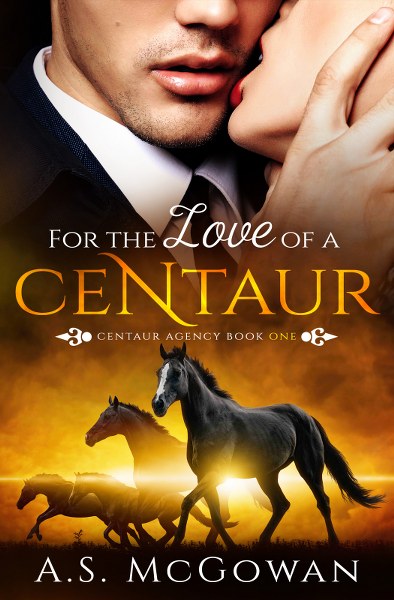 For the Love of a Centaur
Analise woke up in the hospital to find that her parents were dead. Her
father's business partner has inherited the ranch she grew up on.
To make matters worse her father's will stipulates she cannot
receive her inheritance until she turns twenty-one. Now penniless and
homeless, she agrees to a marriage of convenience with her father's
business partner.
After turning twenty-one and with her inheritance in hand, she no longer
wishes to be trapped in a loveless marriage. Moving out she builds a
life for herself away from the ranch and her husband. When her
husband shows up on her door step asking to give their marriage a
chance, she jumps at the idea of a marriage of love. The problem is:
everyone has been lying to her, her whole life. Now those lies may
very well get her killed.
**On Sale for .99 cents 5/1 – 5/8!!**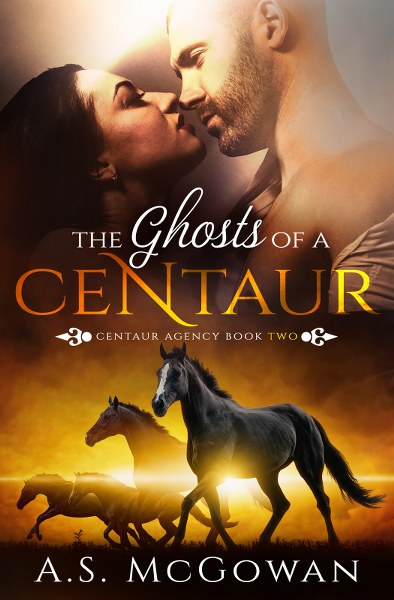 The Ghosts of a Centaur
Stella left
one life behind for another. Finding happiness in a new world,
Stella never thought anything could destroy her new life. Until a
package arrived containing a severed head. The threat was clear and
the stakes were high. Leaving her new life behind, Stella hoped her
choice would protect her loved ones.
Now twelve years later, someone had discovered Stella's identity.
People she loves are starting to die at the hands of a very cold and
calculated killer. Forced out of hiding, Stella moves fast to protect
her family. Can the Centaur Agency discover the identity of the
killer in time? Or will Stella lose everyone she has ever loved?
**On Sale for .99 cents 5/1 – 5/8!!**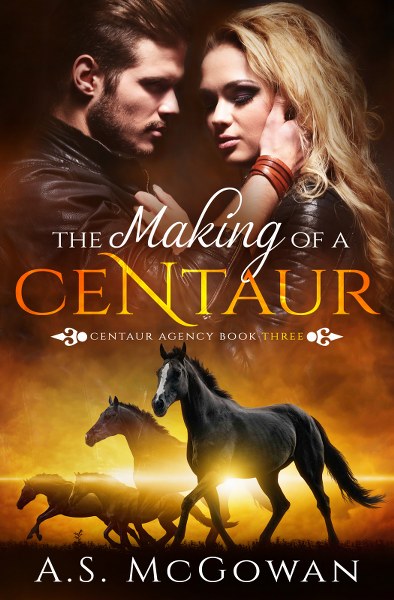 The Making of a Centaur
Severely beaten, "Lucky" wakes up with no memory of who she is or
where she came from. Rescued by the Centaur Agency, she sets out to
discover her identity. Plagued by violent flashbacks, she finds
herself afraid of the men around her.
There is one
man though that makes her feel safe. However time is running
out for all of them. Will "Lucky" get her memories back in
time to stop a madman? Or will her past catch up with her, leaving
the most important person in her life to pay the price?
I am a wife and mother, who lives in a small Southeast
Missouri town. I
am the author of the Centaur Agency series. Currently I am working on
book 3 in the series The Making of a Centaur which will publish in
July 2017. I also have plans for a vampire trilogy that I am working
on. I will be publishing the trilogy after I finish the 4 book
Centaur Agency series. From there I also am working on a Werewolf
series. So much planned with a little bit for everyone.

Newsletter * Facebook * Twitter * Amazon * Goodreads

After Analise had calmed down, Stella sent her upstairs for a nap. Alone in the kitchen, she went through
the stack of mail that had been needing her attention. She came across a manila envelope simply address
to her. No return address and no indication what it was. Opening the envelope, she found a plain disc.
Curiosity got to her, and she went upstairs to her bedroom. Sitting at the desk, she turned her laptop on.
She could not contain her curiosity over what this disc could contain.
Popping the disc into her laptop, she sat back in her chair. One the screen was a small dark car, that
appeared to have crashed into a tree. She watched as someone approached the wrecked car. The angle
appeared as if it were filmed on a body camera.
The image of a woman appeared on the screen. Blood streaked her face and she was mouthing something.
The video provided no sound and Stella was unable to make out the words.
Leaning forward Stella's mouth dropped open. Even after all these years, she recognized the woman. It
was her sister-in-law, Brenda. In horror, Stella watched as the person wearing the camera raised a metal
bar.
Stella's screams filled the silent room as she watched the figure on the screen begin to bash the metal bar
against Brenda's head. This was cold blooded murder. Whoever did this not only filmed the horrendous
act but mailed her a video of it.
Why? How could anyone have discovered who she was? This couldn't be happening. It was not real. She
must have fallen asleep at the kitchen table while drinking tea. Yes, that was it. It was a dream and soon
she would wake up. The man from her past was gone. He had died in prison and with him so had her
secrets.
Matt came into the room just as the words appeared on the screen.
Your husband and son are next, Emma.
"Stella, what is going on?"
"Is Savannah still in town?"
"She said she was staying until tomorrow."
"Call her. Get her here now!"
"Stella?"
"Just call her, Matt. I will explain everything when she gets here. Hurry." Reaching out, she turned off the
laptop. The ghosts from her past had always haunted her. Now they were about to become a very real part
of her present.
Follow the tour HERE
for exclusive excerpts, guest posts and a giveaway!