I received the below mentioned product at no cost in order to complete an honest review. No other compensation has been received. Any opinions expressed are my own.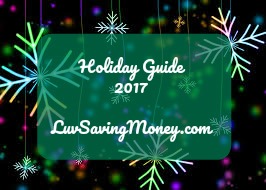 Coobie Seamless Bras are not new to posts on LuvSavingMoney.com.  Why?  Because they are super comfortable bras that work for just about everyone.  You can wear them for every day bras or even workout bras..at least I do.
Coobie Bras come in several styles and lots of colors.  One size can accommodate sizes 32A to 36 D while the full size Coobie Bras can accommodate sizes 38 A to 42 D-DD.
I chose the Coobie Bra V-neck lace trim to review this time.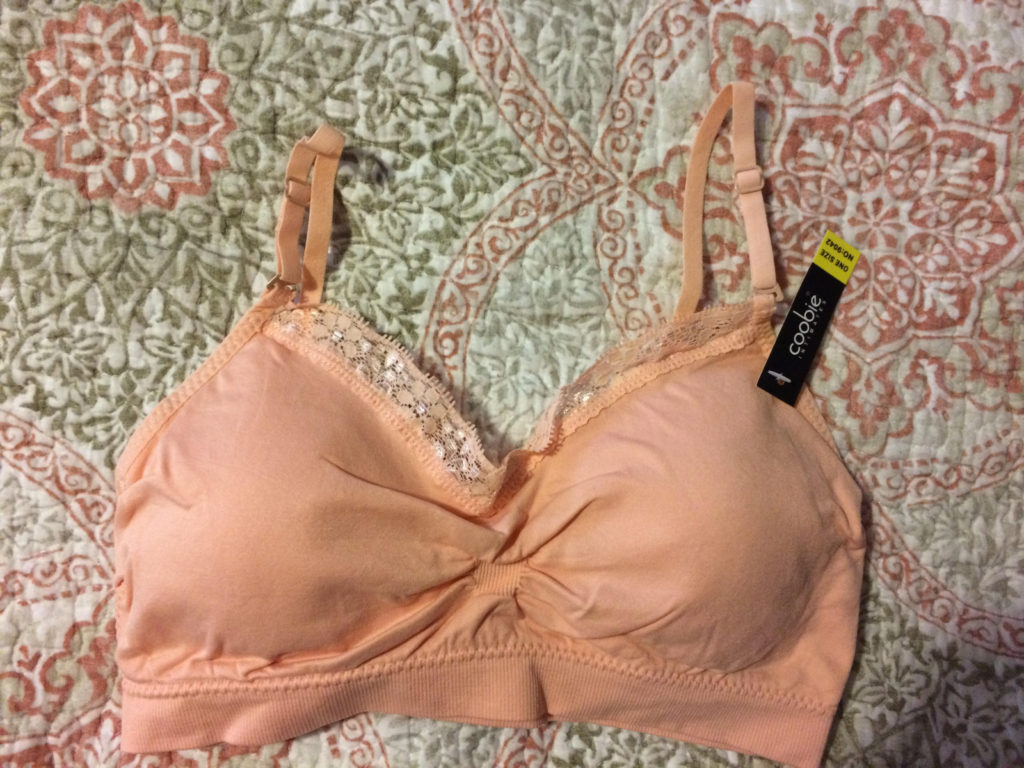 I'll tell you what I really like about the lace trim Coobie bras besides the comfort, of course. They are nice for layering because they have the look of a camisole under a shirt.  Particularly nice for the summer when you want to layer under a thin shirt material.  I've never had anyone say "hey I can see your bra" because they think it's a cami.
I layered it under my tunic this day.  I realize it's not the best visual since my son is in front of me and the Coobie bra itself is peach but I got a few compliments on my outfit from my hubby and and friend that day.  Not one person said "Angie why is your bra hanging out" lol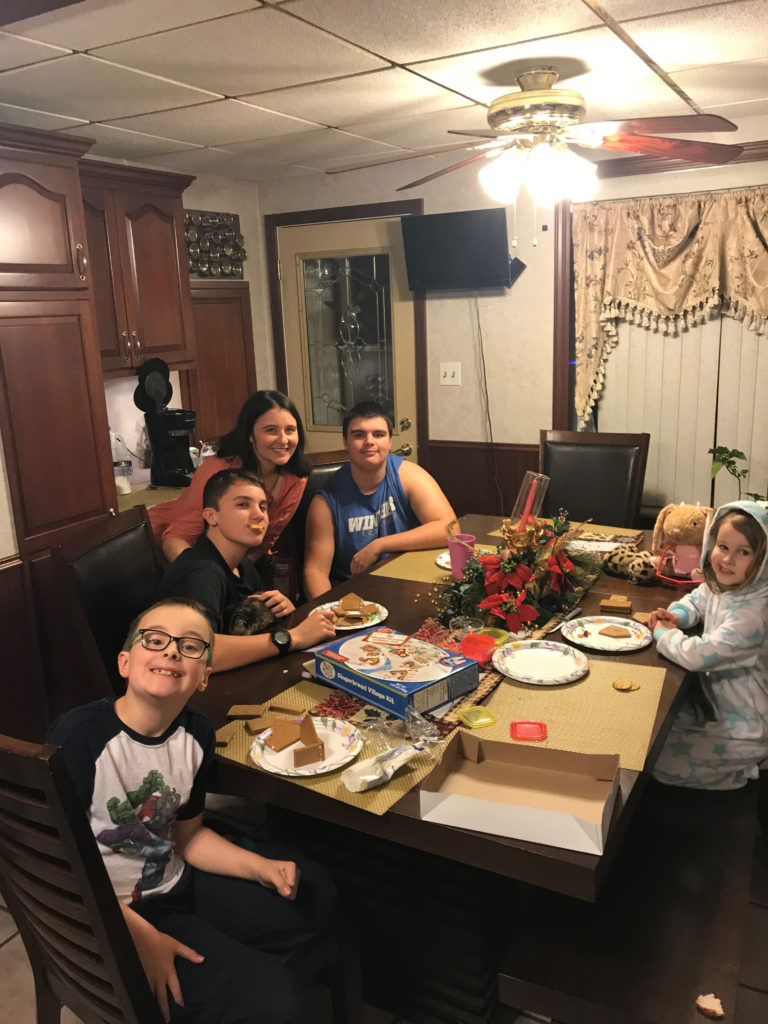 I have worn Coobie bras (yes I own several) for layering, regular everyday bra wearing, and to work out.  Granted I'm not large chested but they worked well for me with my workouts.  I typically walk/run on a treadmill for 20 – 45 min plus do some strength training.
You need this amazing bra in your life! Coobie Seamless Bras are ultra comfortable and supportive. Perfect for everyday wear our versatile one-size fits 32A – 36D, available in 7+ styles and 70+ colors/patterns, with adjustable straps and removable pads! Try one, you'll love it!
PROMOTION: Save 30% on your entire order at www.shopcoobie.com Use code: USFG
Giveaway
Open to US.  2 winners will win a Coobie Seamless Bra