This post is sponsored by JClub.com. Any opinions expressed are my own.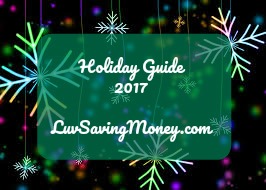 When shopping for deals you shouldn't have to jump through hoops to find them.  JClub is online shopping destination for deals with no tricks, gimmicks, or fees.  Tons of deals in tons of categories including designer fragrances, electronics, pet supplies, and more. JClub.com offers great deals, free shipping, and free 30 day returns!

Lots of fun and affordable gift ideas for the kids too.  A whole kids sections with tons of fun for all ages.  From drones, to ride on toys, electronic, and sports fun.

Check out JClub.com now and let me know what deals you see that spark your interest!  I have an exclusive coupon code for you so you can try JClub out for yourself. As if the prices on their site aren't already amazing, use code: LUVSAVINGMONEY to save 20% off your order!  Don't forget you get free shipping and free 30 day returns too.
I'd love to know what you scored an awesome deal on at JClub.com!