The reviewer has been compensated in the form of a Best Buy Gift Card and/or received the product/service at a reduced price or for free.
We are definitely a connected family.  All the kids have their own Kindle, 4 of the 6 of us have smart phones, laptop, desktop, xbox live,  you name it.   One of the reasons I chose Kindles for my my kids was the ability to set limits, block certain things, etc.  But with my older boys and their smart phones it's a little harder.
CUJO is a firewall that offers business-level security for your home.  It works on all devices in your home. It's a cute and compact little device.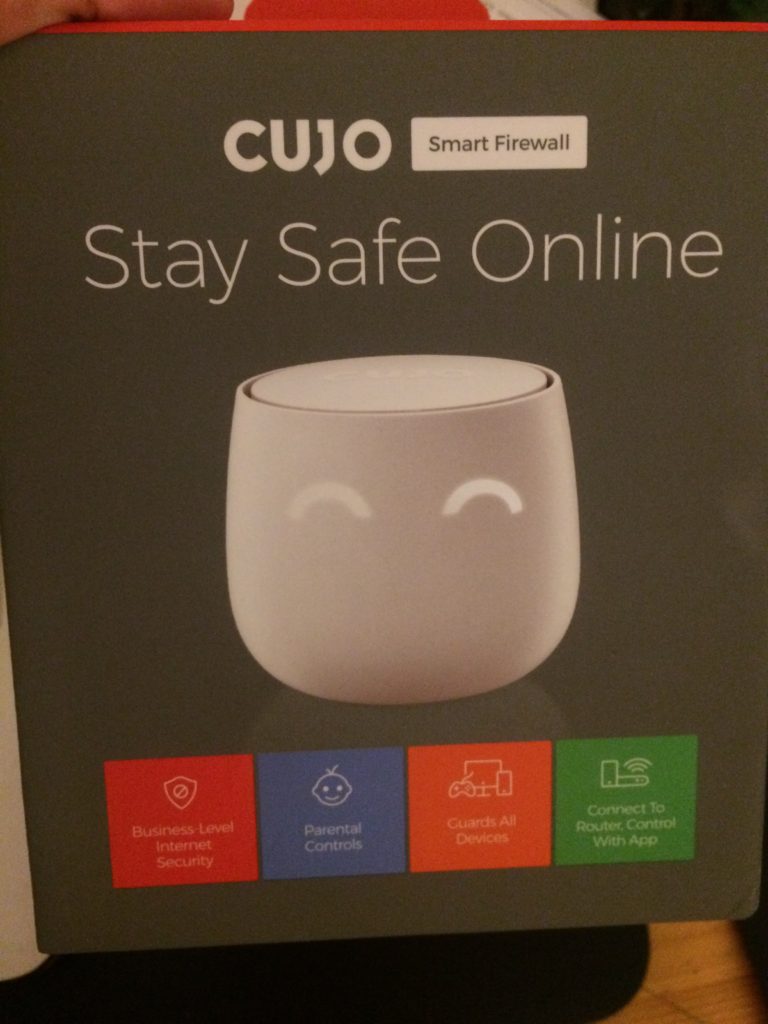 If you visit the CUJO site there is a video explaining set up.  If you have just a modem you only have to plug the ethernet cable it comes with right into the modem.  If you have a modem and a router or other device you do, what they call, a bridge set up. We had to set ours up in bridge set up.
Unfortunately, I made the mistake of trying to set it up around 11:00 pm at night.  I ran into trouble and the CUJO customer service was not available at that time.  After messing with it for over an hour I decided to discount and set thing up the way they were and try during the day again the next day when I could get customer service. The problem with that is it changes setting in your DNS server so when I removed it and hooked everything back up the way it was, none of our wifi devices would connect to the internet. Between my husband and I and another hour later we got it set up.  That was around 1:15 am lol.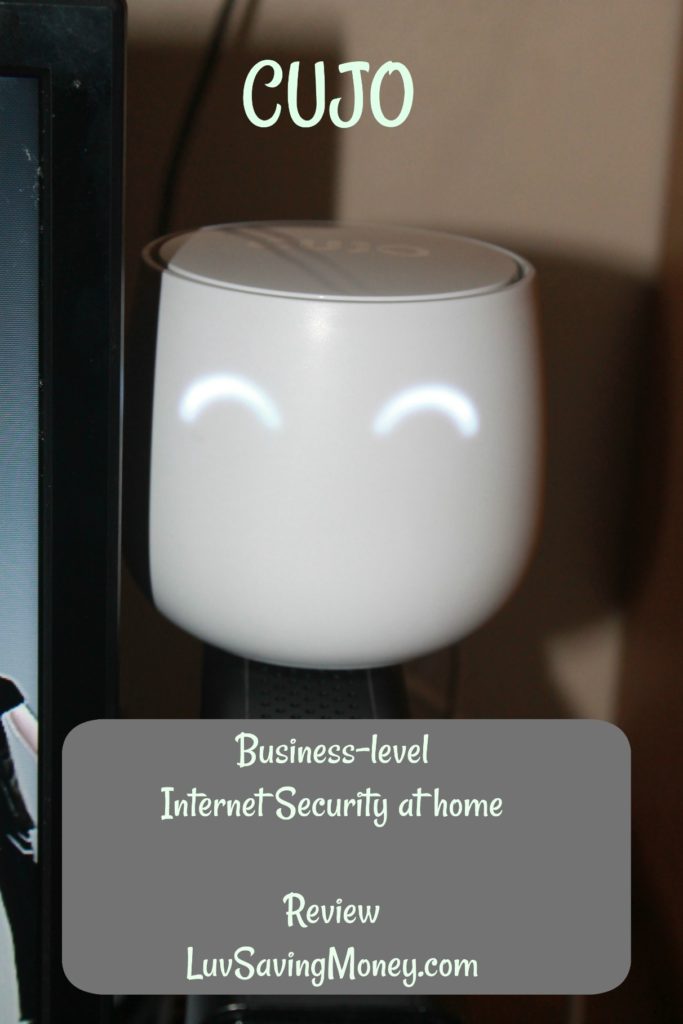 Once it was set up though, there really wasn't much to do.  CUJO automatically started locating devices with the CUJO app.  It quickly found my laptop, our phones, kindles, and the router.  It take up to 48 hours to find all the devices. It also located the xbox live.
The app let's you know when someone tried to access a site that is either blocked or is known to contain malware or viruses.  You can choose whether you want to continue blocking the site or unblock it.  I had set my kids kindles so they couldn't access "adult" sites to include gambling.  My hubby got frustrated because he couldn't access his draft kings site for his fantasy football team so I unblocked that site lol.
– parental controls for all devices
                  – internet filter
                  – time limits
                  – social media monitoring
                  – pause internet
                  – alerts and reporting
                  – remote administration
                  – user profiles and settings
When you purchase the CUJO firewall device from Best Buy you also get the firewall subscription for as long as you have the device!