I received the below mentioned products at no cost in order to complete an honest review. Any opinions expressed are my own. 
I've been a fan of NEOCELL natural supplements for years now. The main reason, because they work. But the products are also researched, high quality products, with great customer service. I always feel comfortable contacting the company if I have a question about their products or if I'm not sure what product is right for me. Their answer is always timely and pleasant. One of my fave products is the NEOCELL Beauty Bursts. I visited the site and saw they have Joint Bursts now that contain Collagen 2, Turmeric Extract, and Hyaluronic Acid. Well I just had to try that.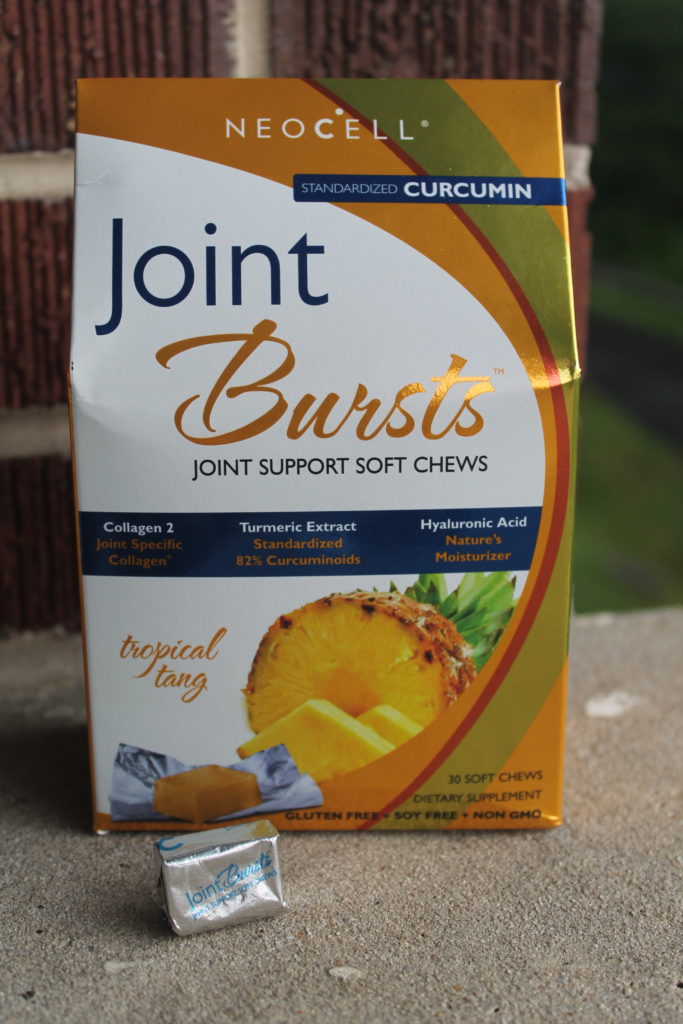 I've personally been reading into Turmeric. I've been reading about how it can help with inflammation in the body which was interesting to me since I have ulcerative colitis and IBS. Another issue I learned with Ulcerative Colitis the longer I deal with it, is that it can manifest itself into the joint and feel almost like arthritis.  I figured, hey it can't hurt to give the Neocell joint bursts a try.
The burst supplements are a chewy, flavorful little rectangle that taste great. Sort of reminds me of a starburst.  The tropical tang flavor of the Joint Bursts was very pleasant. Made me look forward to my daily dose.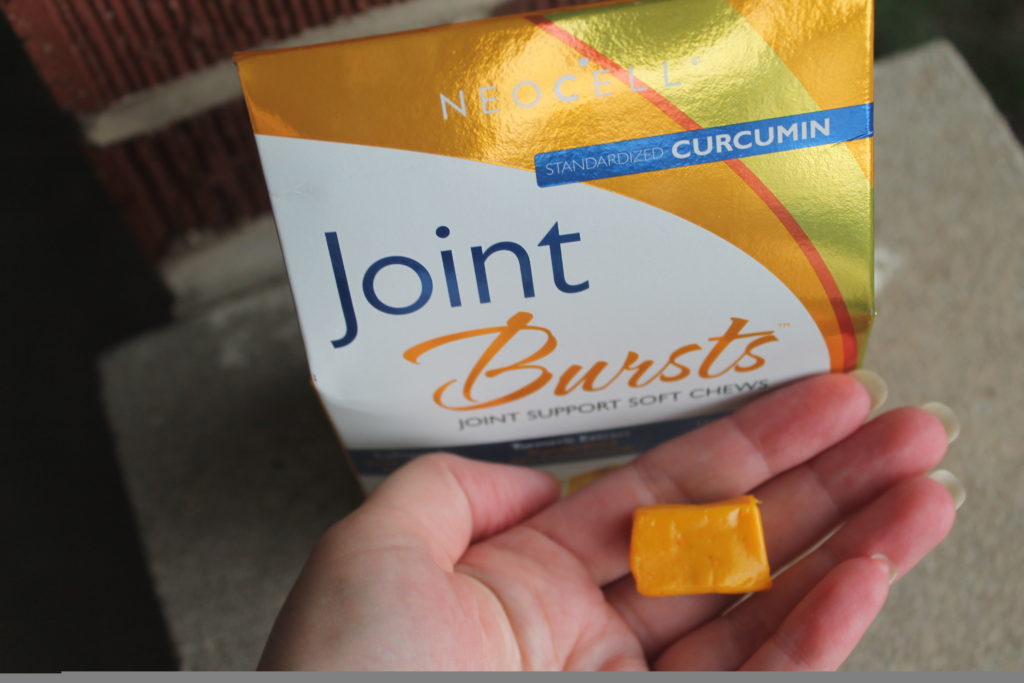 It didn't even dawn on me until I had been taking the Neocell Joint Bursts supplement for a couple weeks that the squats, lunges, and squatting I've been doing wasn't uncomfortable in my knees anymore.  A month ago, I didn't look forward to my leg exercises. It just wasn't comfortable in my joints.  Normally I'd have to power through 10 of each, uncomfortable with each knee bend. I just did 20 last night, and I probably could have done more.
NEOCELL had contacted me to tell me about their new Ceramides Skin Hydrator too.  Clinically tested ceramides increase skin moisture by 36% and skin smoothness by up to 34% in 15 days.  Given my continued positive experience with NEOCELL products I said "Heck yea I want smoother more moisturized skin!" Especially with these skin-baring summer months.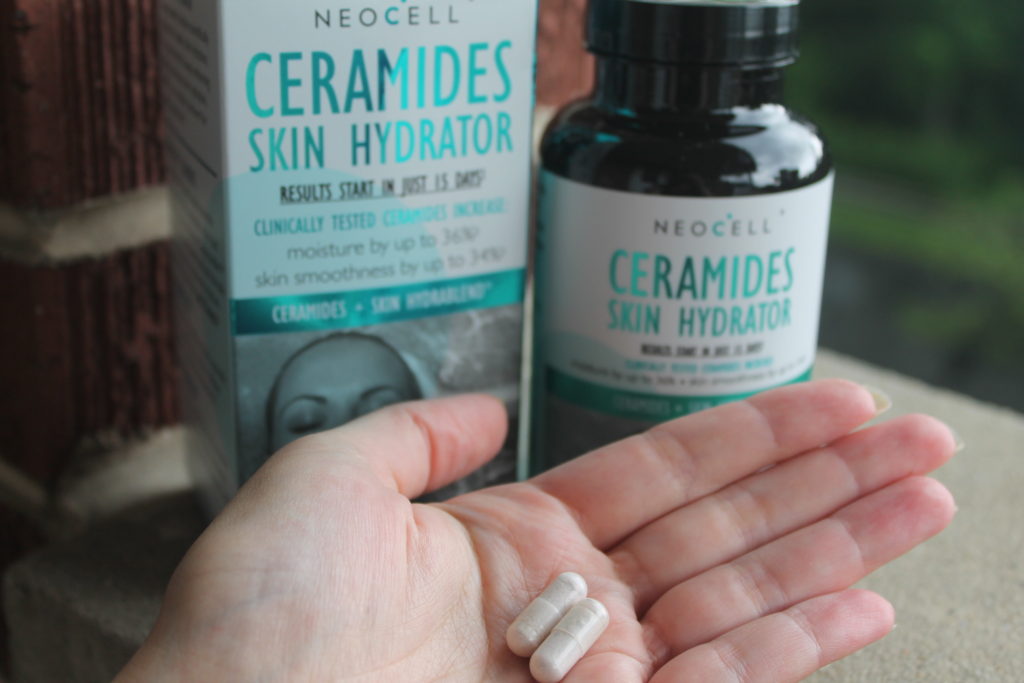 Just 2 capsules a day is all you need to take.  I noticed after taking it for about 3 weeks that I didn't seem to need to use my lotion as much.  My skin felt softer to touch.  So I'd say this one was a winner too.
NEOCELL products are non-gmo and gluten free.  The Joint Bursts are also soy free.
Take a look at NEOCELL product catalog to see the full line of NEOCELL products. You can also visit NEOCELL.com and scroll to the bottom of the page to find NEOCELL products in a store near you.  You can also find NEOCELL products on amazon
You can also find NEOCELL on the following social media:
Twitter: @NeoCellHealth
Facebook: facebook.com/NeoCellCollagen
Instagram: Neocell
GIVEAWAY
1 Luv Saving Money reader will win a Neocell prize pack
US only