I received samples of the following products at no cost in order to complete are review. Any opinions expressed are my own.
I'm trying to make better choices with what I'm eating. We all know most of the stuff that tastes really good is not so good for us. So when I come across a delicious treat that doesn't make me feel like I have to run a few miles after I eat it, well I'm pretty darn excited.
Almondina Toastees are "The Delicious Cookies without the Guilt".  Each kinds has a crunchy subtly delicious flavor that makes it feel like your cheating on your diet but you're really not.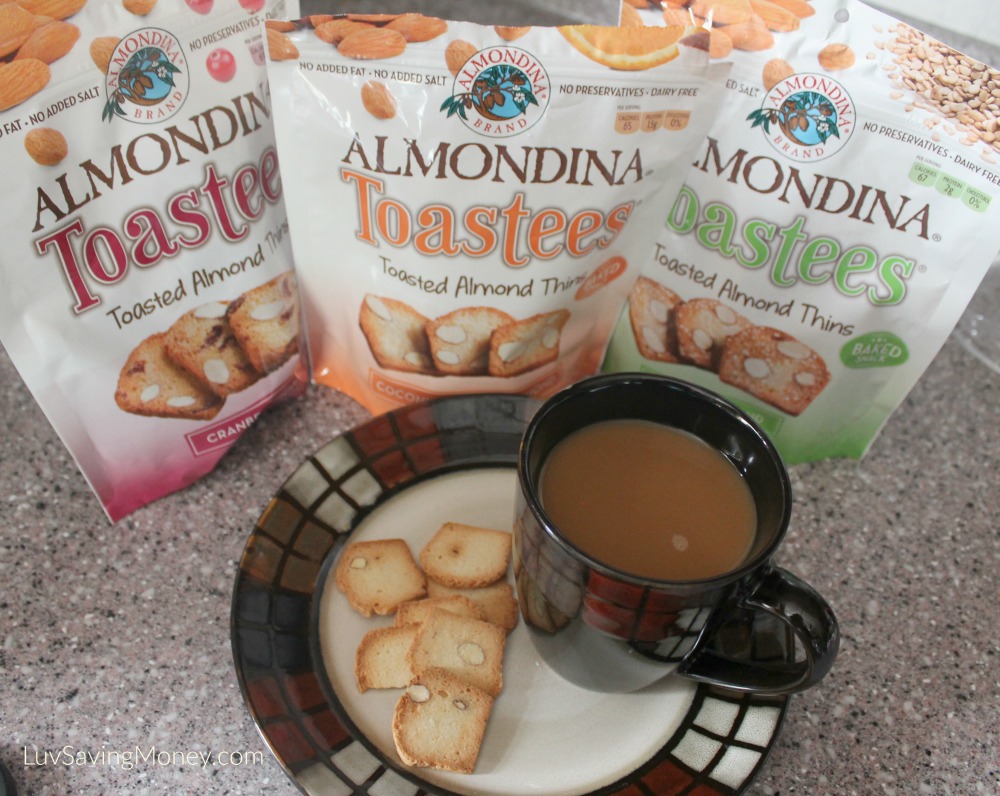 Almondina comes in:
Cranberry Almond
Sesame Almond
Coconut Orange
Lemon Poppyseed
I loved having a few with my morning coffee, putting a couple in my greek yogurt, pairing them with a healthy yogurt or peanut butter dip, or just eating them when I needed a snack to satisfy my sweet tooth without ruining my healthy choices.
Just look at all the flavor and texture packed into this Almondina Toastees Cranberry Almond cookie snack!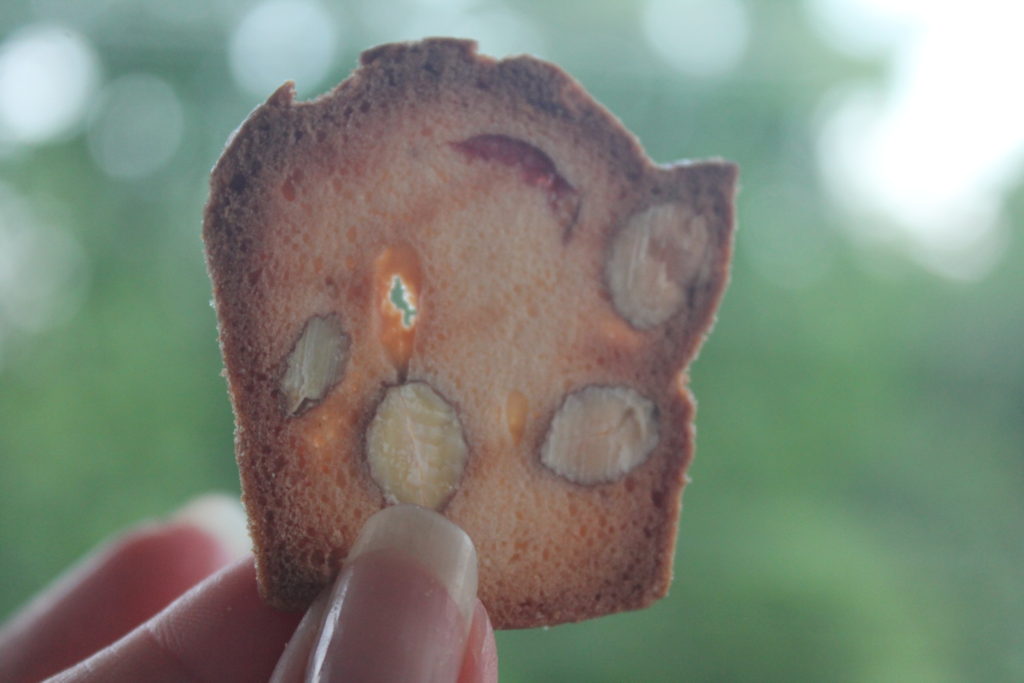 I love that I can find them locally at the Giant Eagle near my home! At only $3.99 a bag their a more affordable healthier option at the grocery store.
Toastees are being carried coast-to-coast by stores including all Sprouts Markets, Bed Bath & Beyond, Publix, Giant Eagle, Lowe's Foods, Fairway Markets, Kroger Michigan, Amazon, Almondina.com  and others.
GIVEAWAY
1 Luv Saving Money reader will win an Almondina Toastess prize pack
Open to US continental 48 states only. Cannot win if you've won an Almondina prize in the past.