**I received the below mentioned product in order to complete an honest review.  No other compensation has been received.  Opinions are mine (and my husbands) **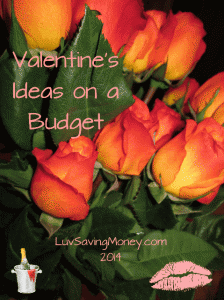 I've done review posts in the past for a great company called Daddy Scrubs.  Well, Daddy Scrubs has now changed their name to Daddy & Co.  Still has great daddy gifts but encompasses more of what they have to offer.
Are you looking for a Valentine's gift for the father of your children?  Daddy & Co. has lots of great choices.  Check out the comfortable Daddy loungewear available on their site.  Cool daddy themed Valentine's Day pajama pants and boxers.  I particularly like the "word search daddy boxers".  I was able to review one of the loungewear products but let my hubby decide since he is the one wearing them after all.  He chose the "Red Hot Daddy Pajama Pants". These make a great Valentine's Day Gift Idea for Dad.

My hubby loves his loungewear.  He wears pants like these all the time.  He calls them his "happy pants".  When we received them I pulled them out of the shipping envelope. The 2 things I personally noticed first was that they were soft and they were a thinner material.  They are made of 95% cotton and 5% spandex.  They also have pockets.  My hubby said "oh those are nice" when I showed them to him.  He's worn them around the house a few times.  Here is a picture I snapped when he was least expecting it.
My husband plays a couple gems on his computer and my youngest son just loves to sit and watch him play.  They talk to each other about what is going on in the game. My youngest son really gets into it.  As soon as he hears the music playing when my husband starts a game he comes running over.  I love Daddy & Co items.  I think it allows dads to be proud of being dads.  Moms of mother's rings and mom shirts, mother/daughter events.  I'm happy to see a site that makes dads feel special too.
You can find Daddy & Co on the following social media channels:
Twitter: @DaddyScrubs
Facebook: facebook.com/DaddyScrubs
Pinterest: pinterest.com/DaddyCompany/
GIVEAWAY
1 Luv Saving Money reader will win
their choice of Daddy & Co Valentine pajama pants in size of choice.
US
**Product received for review**